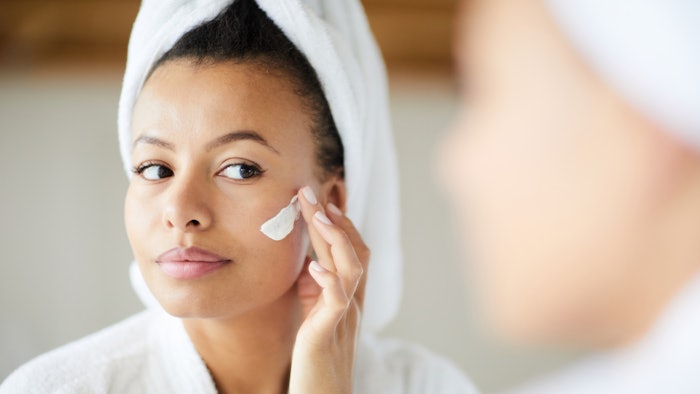 A national survey, conducted by StriVectin, has revealed that periorbital treatments and home care products remain in high demand.
The company surveyed 2,000 U.S. adults to get a better understanding of how living in a largely virtual world has impacted their self-perception and beauty goals, and how those changes might impact daily living post-pandemic.
"As a brand with scientific research at the core of our beliefs, it was important for us to better understand shifting consumer perceptions and priorities. The findings of this survey shed a light on the impact living virtually has had on the way we look at ourselves on many levels, a trend we expect to continue as working from home and video-calling are likely to remain embedded in our everyday lives for months to come," said Alison Yeh, chief marketing officer at StriVectin.
Of all the "video face" complaints, one in four people surveyed said they notice under eye circles more on video calls.
Other survey findings include:
63% admit to spending at least half their time on video calls staring at their own face.
44% have researched how to look better in video calls.
33% have been frustrated to the point of considering cosmetic procedures – for those in the 35-44 age group, that number jumps to 50%.
81% feel that the condition of their skin has deteriorated during the pandemic.
30% say they have actually turned their camera off during a video call because their eyes looked tired on the screen.
71% say they are making an effort to positively accentuate the eye area, mostly by enhancing the skin.
37% have stepped up their efforts with serums, eye creams and devices.
34% have added products to conceal or diminish dark circles.