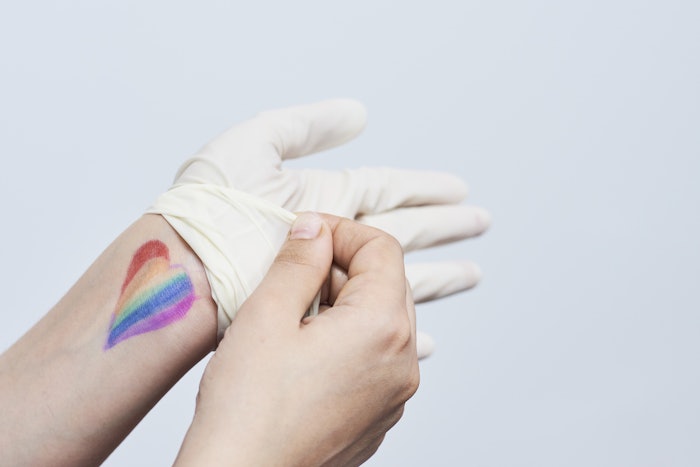 The American Society of Plastic Surgeons (ASPS) and Arya Akhavan, MD, have formed a committee for its LGBTQIA+ members and residents: the PRIDE Forum.
"When I was applying to plastic surgery residencies, I didn't personally see any LGBTQIA+ representation among plastic surgery leadership, and I was advised to not mention my sexual orientation when applying," said Dr. Akhavan, plastic surgery resident. "That was odd for me, given the work we do for transgender and gender-nonbinary patients; I would have expected to see more support and presence."
He isn't the first doctor to have been warned about disclosing his sexual orientation before a residency interview, and he won't be the last, notes the ASPS; but, he did see an opportunity to open up a larger dialogue about diversity and inclusion.
Dr. Akhavan proposed an idea for the Society to form a committee for its LGBTQIA+ members and residents–an idea that quickly gained traction with leadership and has now resulted in the creation of the PRIDE Forum.
"It's an opportunity to not only increase LGBTQIA+ visibility and facilitate careers for LGBTQIA+ residents and young faculty, but also help to facilitate care for transgender and nonbinary patients," he says.
The directive of the new forum is to develop programming and resources to support LGBTQIA+ plastic surgeons and residents. Its mission is to support a community of LGBTQIA+ physicians who advance the field of reconstructive and restorative plastic surgery through education, advocacy and partnerships.
The PRIDE forum will provide specially curated content for LGBTQIA+ plastic surgeons, prompting networking opportunities and an open exchange of lessons learned. Through education and outreach, the forum will foster respect, equality and diversity across the specialty.
"I see this as another step in doing our best to ensure all our plastic surgeons are represented – much in the same way that we have forums and committees for many different groups of members," said Gergory Greco, DO, ASPS/PSF vice president of health policy and advocacy. "I think it's important for our LGBTQIA+ members to have a space to gather, whether virtually or in person at meetings, where they can talk about issues such as how their practice might be affected by their lifestyle, or to share their own stories and insights."