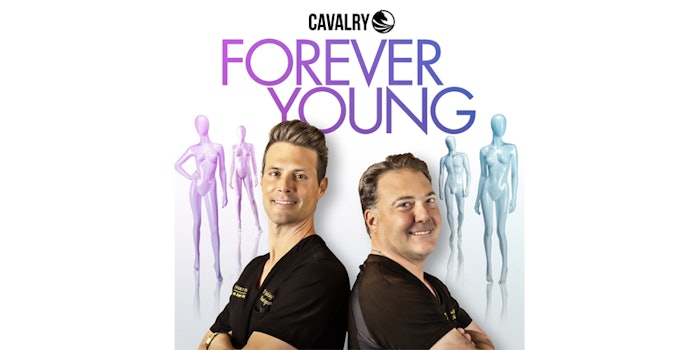 Courtesy of Cavalry Audio
Cavalry Audio, a division of Cavalry Media, has released a new podcast series called Forever Young, hosted by cosmetic surgeons, founders of Beverly Hills MD skincare line, and longtime colleagues and friends; Dr. John Layke and Dr. Payman Danielpour.
The surgeons met in medical school and quickly became best friends. After their plastic surgery residency, both went on to train at the prestigious Long Island Plastic Surgical Group. In 2014, their passion for science-backed solutions inspired them to develop a skin care line, Beverly Hills MD.
The podcast hosts will discuss the world of cosmetic surgery and skin care on the show, covering everything from the beauty treatments to cosmetic surgery, skin care, anti-aging and DIY remedies.
"During each episode of the Forever Young podcast, our hope is to give every individual what I believe is a 'second chance,'" said co-host, Dr. Layke. "It's what we do in our Beverly Hills private practice. Whether that's giving our patients the 'good, better, best' options when it comes to cosmetic procedures or simply equipping them with the latest anti-aging skincare innovations they can do at home."
The series premiered Wednesday, July 21, 2021 with new episodes every Wednesday on iHeartRadio, Apple Podcasts and wherever podcasts are available.