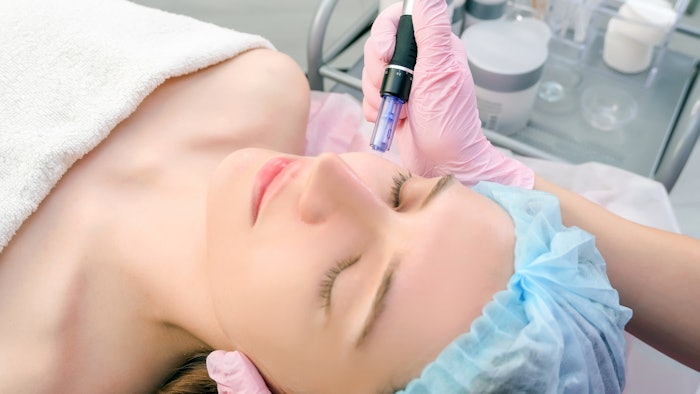 According to a report by Transparency Market Research, the global microneedling market is projected to experience a 7.8% compound annual growth rate (CAGR) between 2021 and 2031, with increasing demand for minimally invaisve cosmetic treatment driving that growth.
Scars, hyperpigmentation, stretch marks, wrinkles and cellulite can all be treated with this minimally invasive technique. 
Key findings in the report include:
Microneedling manufacturers are introducing new products to meet the needs of surgical centers, hospitals, and dermatological clinics.
Metal is the most popular material utilized by specialists to make microneedles for this therapy. 
 Dermarollers, dermapens and derma stamps are all common microneedling devices. 
Microneedling pens are becoming increasingly popular due to their adjustable depths, superior control and effectiveness over other devices.