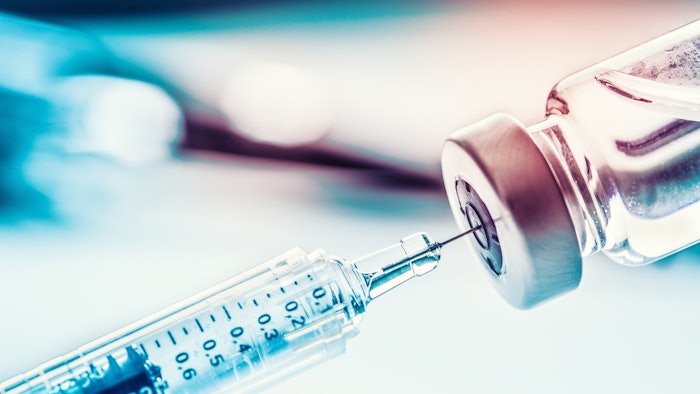 Galderma has received U.S. Food and Drug Administration approval of its new label for Sculptra (poly-l-lactic acid, PLLA) for higher dilution, the addition of immediate use reconstitution, new injection techniques and the optional addition of lidocaine.
Related: Safety of PLLA with Higher Dilution and Immediate Use
In a clinical study, 100% of patients who underwent treatment with Sculptra still showed improvement of wrinkles up to two years after the last treatment according to investigator evaluation. The new label approval is based on data from physiochemical studies, as well as results from a randomized, evaluator-blinded, parallel-group, multi-center study evaluating the safety and effectiveness of two different dilutions of Sculptra. 
Related: Higher Reconstitution Volume of PLLA Offers Favorable Risk-Benefit Ratio
This study demonstrated that treatment immediately following reconstitution with a higher reconstitution volume (9 mL including lidocaine) was well tolerated, caused less pain and was comparable to that of the reference group (Sculptra 5 mL) in reducing wrinkle severity of nasolabial folds at week 48 (n=80) as observed by both investigator and blinded evaluators.
"Galderma is committed to driving innovation in aesthetics, and the new label for Sculptra is just one example of how we continue to invest in our portfolio to ensure our healthcare partners have the products they need. Sculptra is an important part of Galderma's collection of aesthetic treatments in the U.S., and this new label will allow us to improve the overall injector and patient experience," said Diane Gomez-Thinnes, head of Galderma U.S. "Interest in biostimulators is growing, and we are committed to continuing our legacy of training and education, focused on safety and outcomes as a part of our overall commitment to the aesthetic industry."