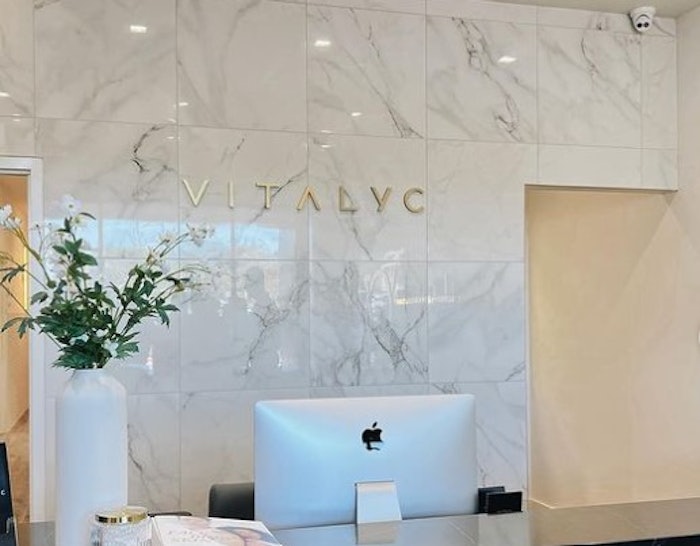 Courtesy of @vitalycmedspa
This month, Vitalyc Medspa opened its second location in the Dallas-Fort Worth region of Texas with plans to launch two additional locations in the state this year.
As part of the grand opening, Vitalyc offered 40% off packages and most treatments, 20% off Botox Cosmetic, dermal fillers and other injectables, plus a claw machine filled with free treatments that allowed guests at the grand opening celebration to "grab" complimentary services.
"We're excited to bring more of our best-in-class treatments to the DFW area, giving locals access to celebrities' best kept anti-aging secrets," said founder Amir Mortazavi. "At Vitalyc, we help men and women age on their terms using the most cutting-edge noninvasive treatments for the face, body and skin. We've hired the industry's top professionals and invested in the most advanced diagnostics to monitor our clients' progress and outcomes."
Vitalyc plans to open at least 15 medspas throughout the state of Texas.