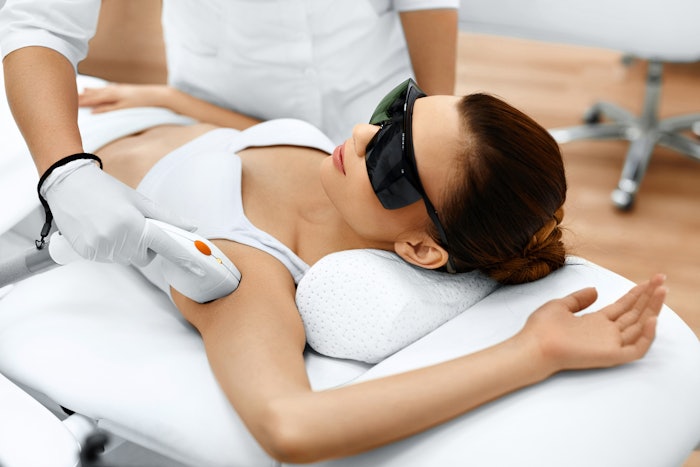 According to a market study report published by Global Industry Analysts (GIA) the Medical Spa industry is slated to be valued at $25.9 billion by 2026.
The report presents the opportunities and challenges in a post COVID-19 marketplace, in markets around the world including: the U.S.; Canada; Japan; China; Europe (France; Germany; Italy; United Kingdom; Spain; Russia and Rest of Europe); Asia-Pacific (Australia; India; South Korea and Rest of Asia-Pacific); Latin America (Argentina; Brazil; Mexico and Rest of Latin America); Middle East (Iran; Israel; Saudi Arabia; United Arab Emirates and Rest of Middle East) and Africa.
The report looks at the industry segmented by services: facial treatment, body shaping, body contouring, hair removal, scar revision, tattoo removal and other services.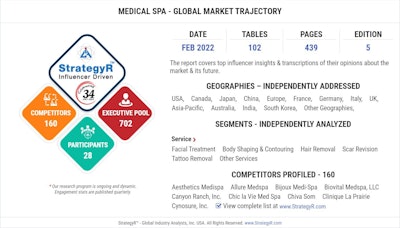 It shows that the U.S. Market is estimated at $5.4 billion this year, accounting for a 37.72% share in the global market. 
China, the world's second largest economy, is forecast to reach an estimated market size of $3.8 billion by 2026. Japan and Canada are each forecast to grow at 10.3% and 12.2% respectively over the analysis period. Within Europe, Germany is forecast to grow at approximately 11.2% CAGR while the rest of the European market is projected to reach $947.3 million by the end of the analysis period.