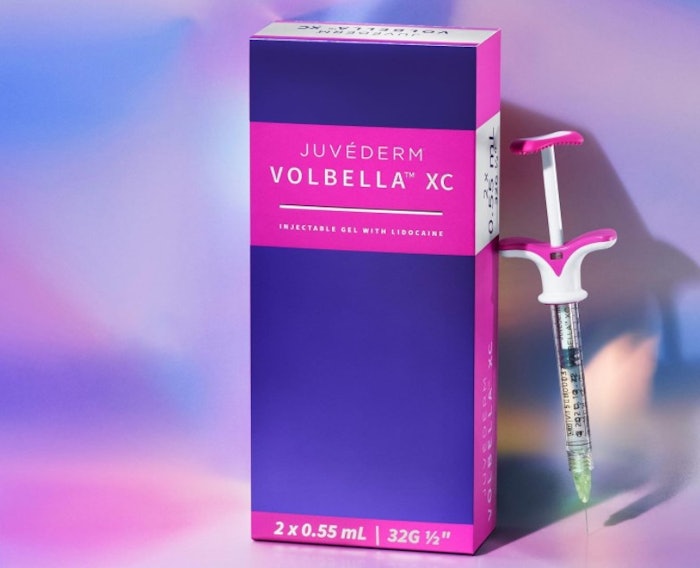 Courtesy of @juvederm
The FDA has approved JUVÉDERM VOLBELLA XC, from Allergan Aesthetics, for the improvement of infraorbital hollows (the undereye area) in adults over the age of 21.
Per FDA requirement for the new indication, Allergan Aesthetics is providing a product training program for all interested providers, which includes facial anatomy and considerations for safe injection in this area, as well as identification and management of potential complications.
During the required training, providers will be educated on how to assess facial anatomy holistically where JUVÉDERM VOLUMA XC may be added as part of a treatment plan to address volume loss in the midface. 
"The undereye area is one of the most frequently requested treatment sites among patients, regardless of race and ethnicity, but it is undertreated. This is in part because it is a sensitive area to inject as it takes great skill and precision," says AMI trainer, board certified oculofacial plastic surgeon and ophthalmologist, Julie Woodward, MD. "The characteristics of JUVÉDERM VOLBELLA XC with lower amounts of hyaluronic acid molecules and low water affinity provides a soft, smooth formulation appropriate for treating undereye hollows and I am excited to work with Allergan Aesthetics on a robust injector and patient education plan to ensure safe and effective outcomes in this challenging to treat area."