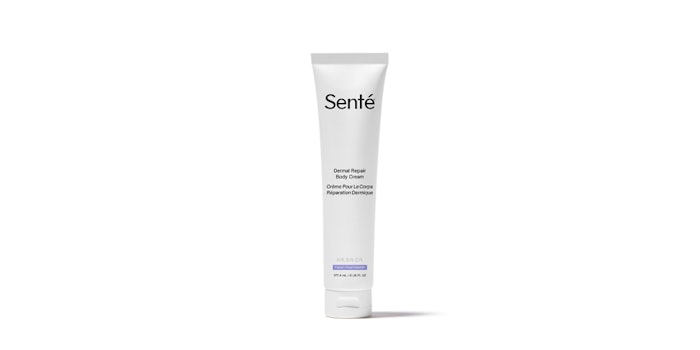 Courtesy of Senté
Senté has launched its Dermal Repair Body Cream, a medical grade skin care topical with skin firming and lipid-replenishing properties.
"We are excited to extend the benefits of Dermal Repair Cream to the entire body by expanding upon our Dermal Repair Cream franchise, to give customers the deep hydration and visible improvements they expect from Senté", said Laurent Combredet, Senté CEO.
Dermal Repair Body Cream combines Heparan Sulfate Analog (HSA) and lipids to mimic and support the skin barrier. The cream delivers lasting moisture and repairs from within, by boosting the skin's immune response to inflammation. 
"We have had very positive feedback from our patients in the clinical trial regarding skin texture, firming and hydration. In my evaluation, skin definitely looks more hydrated and has less crinkling and the skin surely feels smoother and less dry," said Joel Cohen, MD, FAAD, founder of AboutSkin Dermatology and DermSurgery.