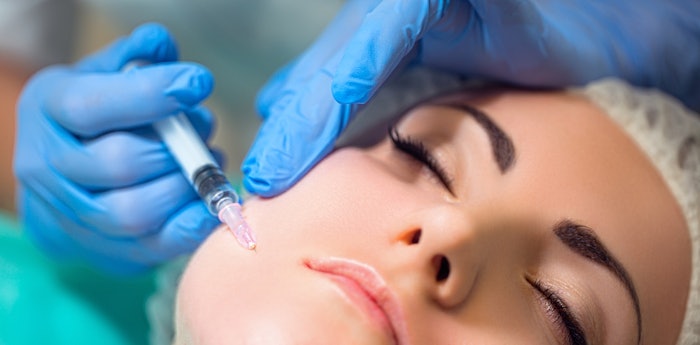 The Aesthetic Society has released its annual Aesthetic Plastic Surgery Statistics revealing that aesthetic procedures surged in 2021.
The data showcases a significant increase for face, breast and body procedures. According to the data, Americans spent over $14.6 billion dollars on aesthetic procedures in 2021, with surgical revenues increasing by 63%. 
"Our new, more accurate digitally extracted data demonstrates that all major procedure groups had significant increases in the last year," says William P. Adams, Jr., MD, president of The Aesthetic Society. "Many factors have facilitated this growth including very high patient satisfaction, the pandemic and patients wanting to do something for themselves— and even some effects from increased video conferencing." 
Key Findings of 2021 Aesthetic Plastic Surgery Statistics:
Surgical procedures increased 54% and nonsurgical procedures were up 44%
The average plastic surgeon performed 320 surgical procedures in 2021, compared with 220 in 2020
On average, the cost of a surgical procedure increased 6% in 2021
Women accounted for approximately 94% of all procedures
There were 365,000 breast augmentations performed in 2021 (+44%)
148,000 women had implants removed and replaced (+32% from 2020), and 71,000 had their implants removed and not replaced (+47%)
Top Surgical Procedures (By Procedure Count)
Liposuction: 491,098
Breast Augmentation: 364,753
Abdominoplasty: 242,939
Mastopexy: 167,395
Blepharoplasty: 149,668
Breast Implant Removal/Replacement:147,684
Top Nonsurgical Procedures (By Procedure Count)
Neurotoxins: 3,651,223
Dermal Fillers: 1,857,339
Skin Treatment (Chemical Peels, Hydrofacials, etc):1,390,149
Hair Removal: 454,954
Skin Treatment (Combination Lasers): 431,485
Skin Tightening: 391,855