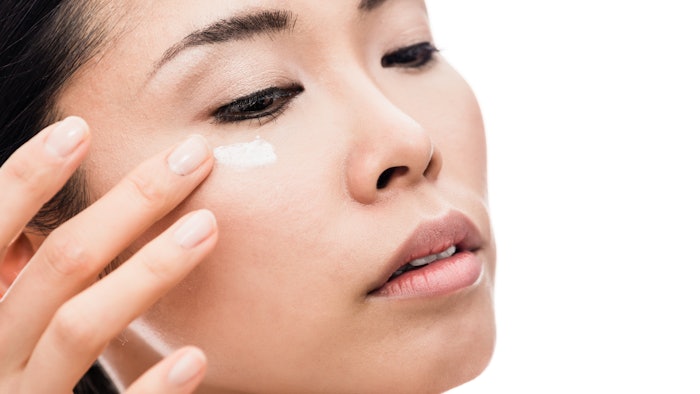 The U.S. Food and Drug Administration (FDA) has issued warning letters to 12 companies for selling illicit skin brighteners. The products contain the active drug hydroquinone, rendering them unapproved over-the-counter (OTC) drugs rather than cosmetics—and they do not meet the requirements to be legally sold as OTC drugs.
Safety
The warning letters highlight that these OTC skin-brightening products are not generally recognized as safe or effective (i.e., not GRASE). In fact, the FDA has received reports of serious side effects including skin rashes, facial swelling and ochronosis (discoloration of skin) from the use of skin-brightening products containing hydroquinone. The FDA advises consumers to not use these products due to the potential harm they could cause.
See related: FDA Flags Color Additive, SPF and Contaminant Offenses, Urges 'Recall Readiness'
Notably, some manufacturers and distributors have already removed their OTC skin-brightening products from the market; the FDA plans to take action against those continuing to market these potentially harmful and illegal OTC products.
The companies named include:
Dr. Thomas Balshi/Intilight

SkinPro
Skin PS Brands
Clinical Formula LLC
Skin Authority, L.L.C.
AMBI Enterprises LLC
Genomma Lab USA, Inc.
M & M Beauty and Wellness, LLC
True Earth Health Products, LLC
Elements Brands Inc.
Ultimark Products and
Neoteric Cosmetics, Incorporated/Scott's Liquid Gold, Inc.
Currently, Tri-Luma is the only FDA-approved drug containing hydroquinone. It is a prescription product approved for the short-term treatment of dark spots associated with moderate-to-severe melasma of the face, and should only be used under the supervision of a licensed health care professional.
In relation, the agency explains the Coronavirus Aid, Relief and Economic Security Act (CARES Act) included reforms that modernized the way certain OTC drugs are regulated. This reform finalized the legal status of products with certain active ingredients or other conditions that had been pending under the previous rulemaking framework, including finalizing the status of OTC skin-brightening products.
As a result, since the CARES Act, OTC skin brighteners containing hydroquinone are deemed to be new drugs and are misbranded. All OTC skin-brightening products require an FDA approved new drug application before they can be legally marketed.
Update: Skin Authority Responds
Following the publication of the above report, Celest Hilling, CEO of Skin Authority, responded. "I want to go on record, as Skin Authority documented in [its] response to the FDA that [the company] had already proactively delisted Hyperpigmentation Treatment (the only hydroquinone based product in our line) prior to the letter of inquiry from the FDA."
She added that the product has been discontinued, and the company does not manufacture or resell any products with hydroquinone. "We work hard to deliver safe product offerings, make sure we follow guidelines and are in compliance. ... The good news is we were able to respond and continue to move forward positively."
See archived: The Bright Side; Formulating Lighteners to Protect and Maintain Skin Health