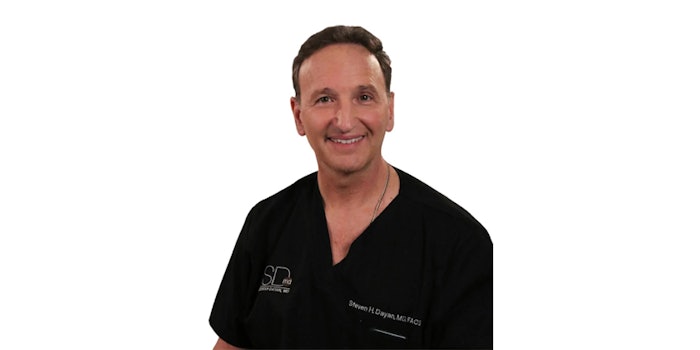 Courtesy of drdayan.com
MedSpa Partners (MSP) has expanded into the U.S. through a partnership with facial plastic surgeon Steven Dayan, MD. The partnership also includes Dr. Dayan's Chicago-based team.
"Like so many of my colleagues throughout North America, I had been approached by numerous platforms offering to acquire my clinic. For me, MSP was the obvious partner for three reasons. First, they have consistently proven the success of their unique model of not rebranding clinics, leaving clinical decisions in the hands of clinicians, and providing world-class practice management support through their rapid growth in Canada. Second, the quality of the other partners in MSP in terms of thought leadership, research, clinical excellence, and practice innovation is unmatched. And lastly and most importantly, MSP shares my unwavering focus on providing the best possible patient care and experience. I personally commit to each one of my patients that they will not find a surgeon more devoted to their well-being and happiness than me, and I know that by partnering with MSP I will never have to compromise on that pledge," said Dr. Dayan.