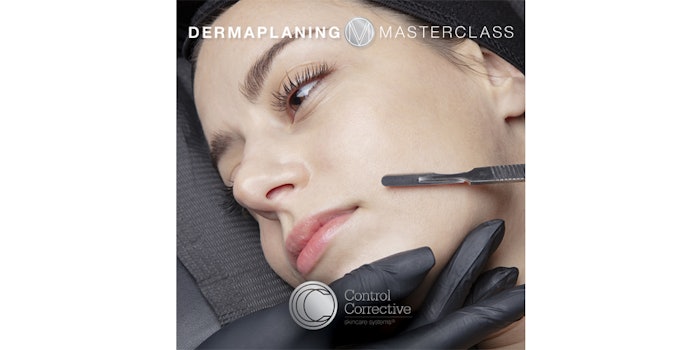 Courtesy of Control Corrective Skincare
Control Corrective Skincare has launched an Advanced Online Dermaplaning Masterclass.
Control Corrective Skincare provides advanced clinical skincare products, education and treatments to licensed professionals.
Dermaplaning is a physical and mechanical exfoliation of the skin performed by carefully scraping with a surgical blade at a 45-degree angle. The goal of dermaplaning is to remove vellus hair, reduce the appearance of fine wrinkles, acne scarring and hyperpigmentation leaving the skin brighter and smoother.
This masterclass course is for skincare professionals interested in learning how to perform a dermaplaning procedure at their convenience. Class participants will have access to an in-depth video with detailed step-by-step instructions and theory.
After completion of the course, students will earn a personalized Dermaplaning Certification certificate and will gain the confidence to practice and perform the service.  
To learn more and register for the course, visit pro.controlcorrective.com.