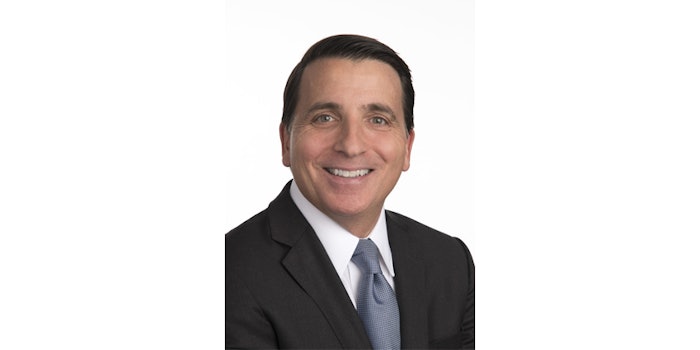 Courtesy of Bausch Health
Bausch Health Companies (Bausch Health) has released the names of its full leadership team and Board of Directors, including new CEO Thomas J. Appio.
Upon completion of the initial public offering (IPO) of the Bausch + Lomb eye health business, former CEO Joseph C. Papa will assume the role of chairman and CEO of Bausch + Lomb.
"As we begin operating as a separate organization, we will leverage our commercial capabilities to grow access to our therapies and expand our market reach, and we will invest in innovation and new business development to build a future product pipeline to address unmet needs. I look forward to leading our talented team of 7,000 global employees toward the exciting opportunities ahead," said Appio.
The Bausch Health executive management team includes:
Thomas J. Appio, chief executive officer
Thomas (Tom) Vadaketh, executive vice president, chief financial officer
Seana Carson, executive vice president, general counsel
Mirza Dautbegovic, senior vice president, chief operating officer
Kathleen Fitzpatrick, senior vice president, chief human resources officer
Jeff Hartness, senior vice president, market access, commercial operations & government affairs
Cees Heiman, senior vice president, Europe and Canada
Graham Jackson, senior vice president, chief quality officer
Tage Ramakrishna, M.D., chief medical officer and president of R&D
Robert Spurr, president of the U.S. business
Fernando Zarate, vice president, Latin America
Upon completion of the IPO, the Bausch Health Board of Directors will include the following individuals:
Joseph C. Papa, chairman
Robert N. Power
Thomas J. Appio
Richard U. DeSchutter
Brett Icahn
Argeris (Jerry) N. Karabelas, PhD
Sarah B. Kavanagh
Steven D. Miller
Richard Mulligan, PhD
Russel C. Robertson
Thomas W. Ross, Sr.
Amy B. Wechsler, MD