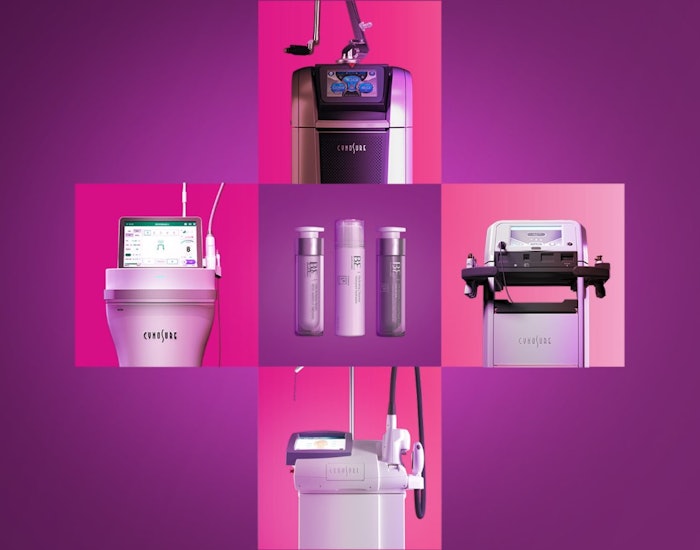 Courtesy of @cynosurelasers
Cynosure

 has launched i

ts Perfect Blend Finder, a quiz that enables consumers and providers to identify the ideal Energy Blends that are right for them.
Energy Blends are complementary treatments that work in tandem to address multiple skin concerns, in one protocol. 
To help its users, Cynosure launched its most user-friendly website to date, featuring its innovative treatment finder quiz.
Perfect Blend Finder quiz will identify the right Energy Blends protocol based on the consumers' specific needs.
"We're simplifying the user experience and helping our providers and consumers to more easily find the perfect blend of treatments by Cynosure from our Energy Blends toolkits," said Todd Tillemans, CEO of Cynosure. "Our next-generation approach to aesthetics treatments further cements our positioning as a category leader committed to continued innovation that addresses the needs of providers and consumers."
Each Energy Blends treatment uses B.E. Beautiful Energy skincare, Cynosure's pre- and post-treatment topicals designed to complement laser and energy-based treatments. 
Energy Blends treatments include:
"In the right candidate, Energy Blending allows me to achieve optimal patient outcomes in less treatments," said Dr. Diane Quibell, MD. "Each blend is personalized to target multiple concerns in a single session. As an example, PicoSure treats melanin and builds dermal collagen with the focus lens, the Max G targets vessels and the Potenza targets the deeper dermis for skin firming/tightening."