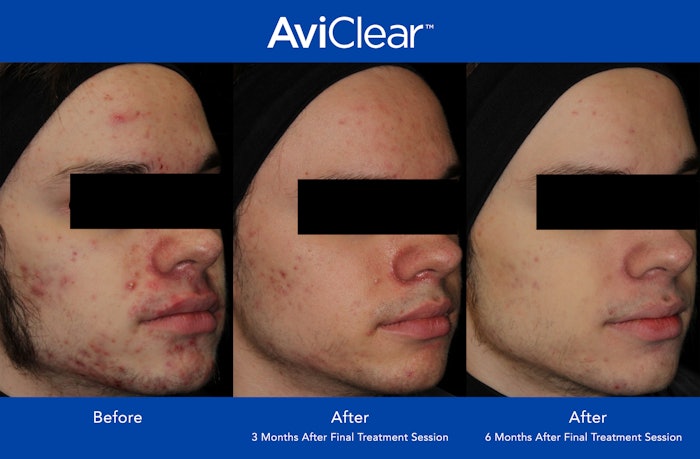 Photo courtesy of Cutera.
Cutera announced that over 1,000 AviClear laser treatments have been performed in the US. AviClear is the first and only energy-based device to be FDA-cleared for the treatment of mild, moderate and sever acne. 
AviClear also received approval from Health Canada for the treatment of all severities of acne, as well as the treatment of acne scars. The device has seen growing physican adoption and increasing patient demand since its launch in April 2022.
Related: Cutera Releases Acne Survey Results & AviClear Device

Patients who received AviClear treatments saw significant reduction in the severity and frequency of acne, with 90% showing visible improvement at six months after completion of the treatment protocol. 
"We continue to be excited with the clinical results our physician partners are achieving with the AviClear device," said David Mowry, CEO of Cutera. "We've been exceptionally pleased with the speed of integration of this novel device into dermatology practices across the country. Additionally, the amount of outreach from patients looking to learn about this breakthrough treatment has far exceeded any other launch in our company's history."
AviClear remains in a limited commercial release to physicians across the United States and was recently introduced in Canada.