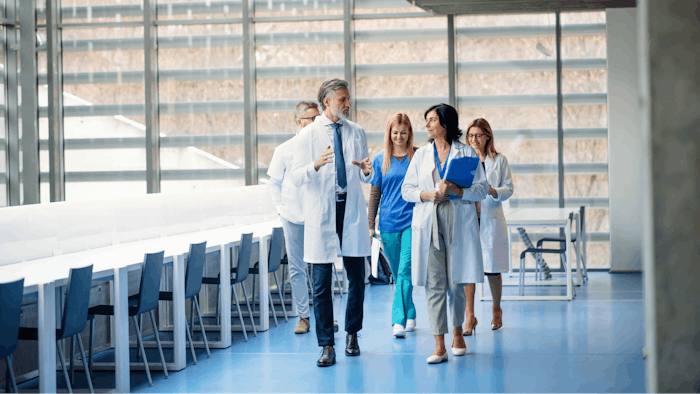 Galderma Covers Full Spectrum of Dermatology at EADV 
Galderma announced the showcasing of their latest scientific updates at the 31st European Academy of Dermatology and Venereology (EADV) Congress in Milan, Italy on Sept. 7-10, 2022. 
The showcase included on-site clinical data presentations, a symposia series and booth activities, all focusing on serving patients by providing options across the Therapeutic Dermatology, Dermo-cosmetics and Injectable Aesthetics categories. 
The latest science presented by Galderma reflects the company's significant investments in research and development with large trials across multiple indications for severe conditions including: prurigo nodularis, atopic dermatitis, acne, rosacea, non-melanoma skin cancer and onychomycosis.
Related: UCB Presents 20 Abstracts at 31st EADV Congress
"We look forward to engaging with the dermatology community at the EADV congress to exchange information, share insights and showcase our recent developments and data spanning the full spectrum of dermatology," said Baldo Scassellati Sforzolini, M.D., global head of research & development for Galderma. "This reinforces our enduring commitment to understanding the needs of patients and consumers and developing truly innovative dermatological solutions."
Key Research Presented
The company updated conference-goers on IL-31, a neuroimmune cytokine that has been demonstrated to be a central mediator in prurigo nodularis and atopic dermatitis. Two symposia and eight scientific posters examined the disease burden, the role of IL-31 in these inflammatory skin conditions and treatments under development. 
Another area of focus for Galderma was sensitive skin. At the EADV, Galderma, along with key opinion leaders, challenged the existing paradigms on sensitive skin and challenged the community on whether it should be considered as a standalone skin condition. 
The company also presented new data and hosedt scientific meetings and discussions to look at patient-centered, holistic approaches in each of these areas to support the identification of the best personalized treatment regimens for each patient.