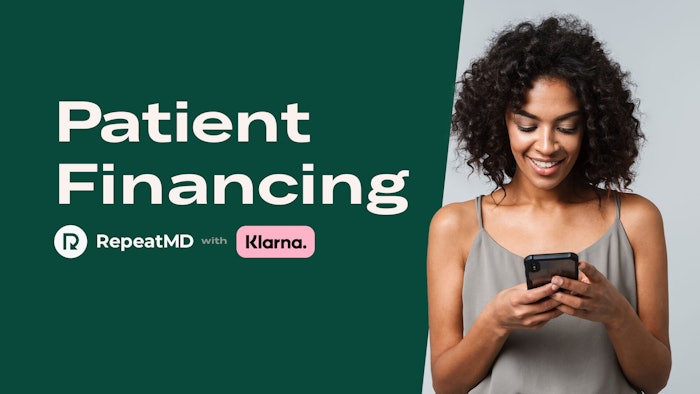 Photo courtesy of RepeatMD
There is a new way to finance treatments for medical aesthetic practices—RepeatMD. 
RepeatMD's latest feature is patient financing with Klarna. This new feature to the platform enables patients to pay for their services at the point of purchase, instead of delayed finance options. 
Related: Upkeep Launches to Provide Medspa Booking Platform
Founded in December of 2022, RepeatMD is an award-winning medical aesthetics tech company that provides sales automation software to thousands of practices across the country. The company's mission is to build a modern tool that grows aesthetic practices, so they can focus on their treatment offerings. 
With under two years of operating, RepeatMD has grown to be one of the fastest-growing tech companies in medical aesthetics. The company recently received VD funding, employs around 75 people, and has recently purchased a headquarters located in Houston, Texas, as well as expanded a second HQ in NYC.