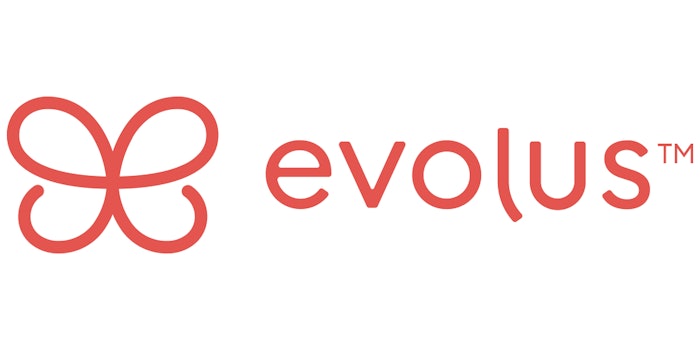 Photo courtesy of Evolus
Evolus launched commercial operations in Great Britain and shipped the first customer order for Nuceiva (botulinum toxin type A) last month. 
The Evolus Innovator and Evolus Early Adopter education programs for healthcare professionals are in progress, and interest is high, as customers experience their first uses of Nuceiva. 
Nuceiva is approved for the temporary improvement in the appearance of moderate to severe vertical lines between the eyebrows seen at maximum frown (glabellar lines) when the severity of the facial lines has an important psychological impact in adults below 65 years old.
The safety and efficacy of Nuceiva were evaluated through the company's TRANSPARENCY program, the largest head-to-head pivotal study versus BOTOX to date.
Related: Evolus Promotes Sandra Beaver as Chief Financial Officer
"Worldwide, the aesthetics market sector continues to rapidly evolve. We are excited to introduce Nuceiva to Great Britain, the single largest market for aesthetic neurotoxins in the European region, while we continue to finalize plans for entering additional countries as part of a phased rollout," said David Moatazedi, president and CEO of Evolus. "Europe is the second largest market for aesthetic neurotoxins globally, and our expansion there will form the foundation for a potential future portfolio of aesthetic products."
In the UK, Evolus is partnering with Wigmore Medical, known as a leading supplier of specialist products to aesthetics practitioners. There are plans to introduce Nuceiva next in Germany and Austria in the first half of 2023, and is working closely with its partner, Novvia Pharm. 
"It's refreshing to have a new type of aesthetics company to engage with," said Dr. David Eccleston, founder and medical director at MediZen Clinics, and lead investigator for the Nuceiva PAS study. "When I integrate any new treatment into my practice, I look for robust clinical data, exceptional manufacturing and deep expertise. Having options means I can tailor treatments to meet the needs of my patients."
During 2023, the company expects to enter additional European countries, and subject to regulatory approval will also launch Nuceiva in Australia.