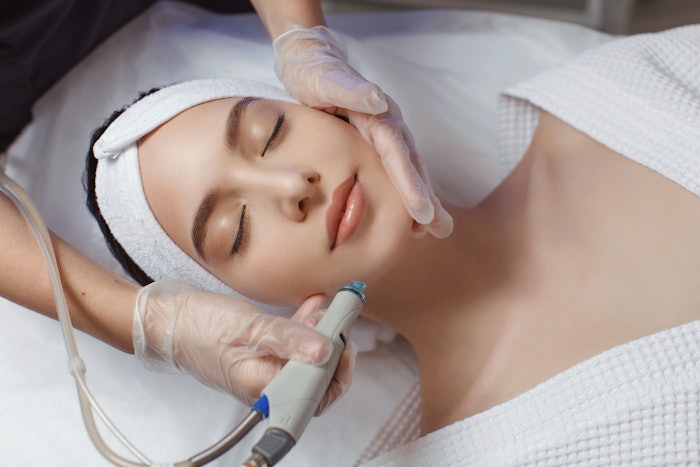 Photo courtesy of Qosmedix
Qosmedix Now Offers Medspa Supplies
Qosmedix announced the addition of medspa supplies to their product range. Its parent company, Qosina, is a global supplier of single-use components to the medical and pharmaceutical industries. 
The companies are committed to following stringent guidelines pertaining to hygiene and cleanliness in the cosmetics and medical industries. Qosmedix provides high-quality disinfecting and cleaning supplies that keep medspa environments sterile, as well as supplies, linens and apparel for medspa staff.
Related: Noel Asmar Creates Sustainable Medical Scrubs Collection
"As medspas and non-surgical aesthetic treatments rise in popularity, we felt it was important to expand upon our existing product offering to dermatologists, plastic surgeons and medical spa directors," said Sari Sternschein, president of Qosmedix. "With our years of experience serving both the medical and cosmetic industries, we are excited to highlight our hygienic solutions and their importance in this field."
They stock cotton and non-woven products including swabs and other single-use applicators that help reduce the risk of cross-contamination, plus treatment brushes, measuring supplies, spatulas and syringes. Qosmedix also has expert staff on hand to answer questions and help customers find the right supplies and equipment.