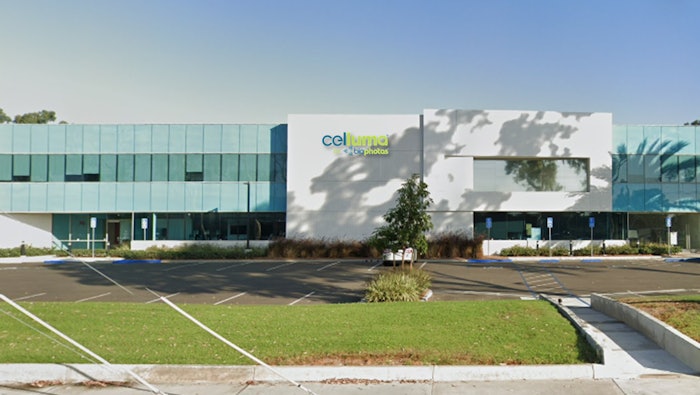 Photo courtesy of Celluma Light Therapy
BioPhotas, Inc., the manufacturer of the Celluma SERIES of light therapy devices, announced that it is moving its corporate headquarters and manufacturing operations from Anaheim to Tustin, CA. 
With the rapid growth in sales over the past several years, it was necessary to find a larger home for Celluma Light Therapy. The newly announced headquarters location offers 25,000 square feet of office and warehouse space, facilitating continued growth throughout 2023 and in the future. 
The Celluma SERIES is rapidly approaching 100,000 light panels sold throughout the world. The added space of the facility allows the company to increase production and streamline shipping operations related to increased international sales. The company will be fully operational in their new location on March 13, 2023.
Related: Light Therapy Can Provide Full Body Healing
2023 has also marked a continued expansion of the company's international distribution network, with the addition of channel partners in Peru, Croatia, Denmark, Sweden, Finland and Iceland. The Celluma SERIES of light therapy devices are now legally registered for sale on an over-the-counter or at-home basis in 98 countries around the world. 
"We are very excited to be moving into a new corporate headquarters that is two and a half times larger than our current facilities. This provides the capacity needed to continue executing on our growth plans and provides for accelerating scale anticipated over the next five years," said Patrick Johnson, Chief Executive Officer of BioPhotas. "It is also especially gratifying to be back in the City of Tustin where the company was founded 12 years ago."