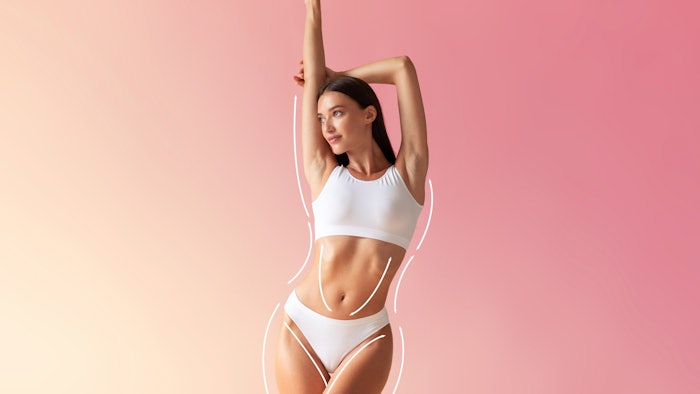 AirSculpt Technologies, a national provider of body contouring procedures, announced its results for the first quarter that ended on March 31, 2023. 
"We are pleased with a strong first quarter for AirSculpt as demonstrated by 15% case growth over the prior year quarter," said Dr. Aaron Rollins, Executive Chairman of the Board of AirSculpt Technologies. "We have made great progress on our new center openings. Orange County started performing cases this past month and we are excited to announce we have received approval to open our flagship center in London."
Related: Prelude Growth Partners Invests $15M in Skin Pharm
First Quarter Results & 2023 Projections
Case volume was 3,640 for the first quarter of 2023, representing growth of 15.3% over the prior year period case volume of 3,156. Revenue for the first quarter of 2023 increased by 15.9% to $45.8 million from $39.5 million in the prior year period. Net loss for the quarter was $14K, and the company's adjusted EBITDA for the quarter was $10.7 million compared to $9.8 million for the prior year period.
As of March 2023, the brand had $11.3 million in cash and cash equivalents and five million of borrowing capacity under its revolving credit facility. AirSculpt generated $6.2 million in operating cash flow for the three months that ended March 31, 2023, compared to $7.1 million for the same period of 2022.
The company continues to project full year 2023 revenue and adjusted EBITDA guidance as follows: revenues in a range of $187 to $192 million and adjusted EBITDA in a range of $48 to $50 million. AirSculpt expects to open a total of five new centers, three in the first half of the year and two in the second half of the year.