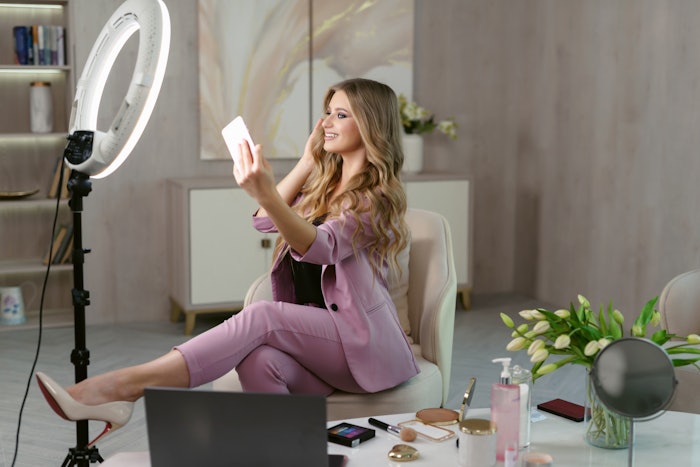 When ASDS released the results from their Consumer Survey on Cosmetic Dermatologic Procedures last year, the increasing impact social media has on what treatments and aesthetic practitioners potential patients decide to seek out was significant to say the least. According to the survey results, social media was the second leading factor in buying decisions for skin care products and the third leading factor influencing the decision to have a cosmetic treatment. There is a significant increase of patients following their current or potential provider on social media, going from 40% in 2019 to 78% in 2021.
Additionally, 52% of consumers think a provider's social media presence impacts their decisions to schedule an appointment, up 9% from the 2019 survey. Potential patients are also seeking information about other patients' experiences on rate and review websites. Up 16% from the last survey, 83% of consumers indicated that rate and review sites impact their decision for a cosmetic procedure provider.
Sue Ellen Cox, M.D., commented, "As expected, this survey shows an increase in the use of social media and digital communication platforms for skin health and beauty information. ASDS members continue to be a strong voice in these digital conversations, sharing medically sound skin health and beauty expertise to ensure patient safety and quality care. This consumer survey reflects patients' ongoing trust in board-certified dermatologists when it comes to caring for their skin."
In our recent survey which asked,  Is social media an important part of marketing your business? 57% of readers said yes and 43% said no. 
With patients increasingly turning to social media to discover medical aesthetics practitioners and treatments and practitioners, particularly in light of phenomenon like the "Zoom boom" and the more social media focused younger generations, staying on top of your digital and social media game can be invaluable to the success of your business. Here are seven informative MedEsthetics articles to help you do just that. 
Check back every Tuesday for a new one-click survey.
We'll reveal the answers in next week's MedEsthetics newsletter.