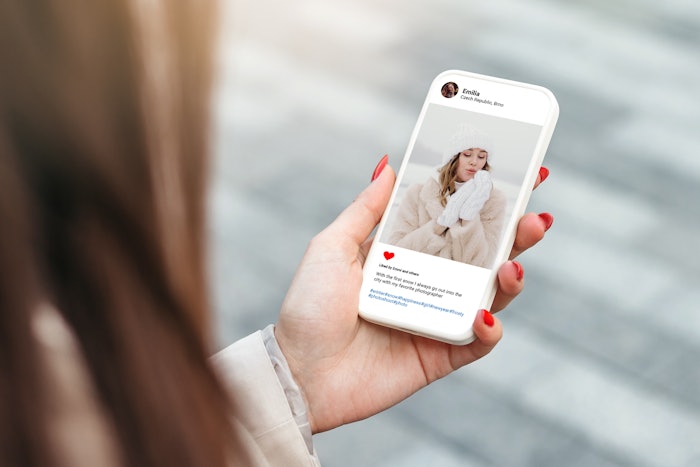 Posts of celebrities touting a certain procedure as being their latest beauty secret set today's beauty trends, so much so that terminology like the "Zoom Boom" and "TikTok Face" have become increasingly common. The growing influence social media has on beauty trends can have some dangerous side effects, however, with consumers wanting to get treatments that aren't necessarily the safest or have long-lasting side affects that they could come to later regret. What's worse is the DIY treatments that are now popping up that try to mimic the results of professional treatments, which can be incredibly dangerous for the unlucky consumers that try out these untested treatment hacks.
In our recent survey which asked, is social media the most important factor impacting client requests for specific treatments? 77% of readers said yes and 23% said no.
As social media continues to spread information about aesthetic trends and treatments, you have to ensure you are prioritizing patient education and that your patients and consumers are getting their information from a knowledgeable and credible source. The study below reveals just how many videos on TikTok are actually posted by industry professionals, and board-certified physicians in particular. 
Related: 6 Ways to Boost Your Patient Referrals [Survey Results]

TikTok Videos & Patient Education
One of the biggest culprits is TikTok, where popular celebrity and consumer videos about these aesthetic trends are reaching millions of eyes and influencing consumer knowledge and interest in certain cosmetic procedures. The question professionals need to ask is if these videos and the knowledge being spread is originating from qualified industry professionals and licensed medical practitioners or non-professional consumers and patients.
A study in the Journal of Drugs in Dermatology (March 2023) analyzed the sources of TikTok videos about four specific dermatologic conditions and their treatment to see just how many videos were actually being posted by board-certified dermatologists. One of the study's researchers searched the following hashtags on July 16th, 2021: #EczemaTreatment, #RosaceaTreatment, #AcneTreatment and #PsoriasisTreatment. A total of 400 videos were found, which were then classified into categories designating the types of users posting the videos. These included dermatologist, dermatology resident, non-dermatologist physician, physician assistant, nurse practitioner, registered nurse, esthetician, patient, beauty blogger and other.
Patients Post Majority of Videos
Researchers found that 40.8% of the videos were posted by patients, who comprised the largest group of users posting these videos, while dermatologists came in as the second largest group posting videos at 16.8%. The vast majority of the videos analyzed were posted by non-licensed users (62.7%), with the remaining 37.3% of posters comprised of licensed professionals. Licensed professionals primarily posted videos about acne at 52.4%, while non-professionals posted about psoriasis (86.7%) and eczema (66.7%).
The study concluded that more dermatologist-created educational content is needed on social platforms such as TikTok to increase user engagement with dermatologic content posted by board-certified dermatologists. This is key to improving patient knowledge and education about these procedures to counter the wealth of videos posted by non-professionals that carry the risk of spreading uninformed and inaccurate content about these topics.
5 Articles to Help You Navigate Social Media Trends
Here are five other informative MedEsthetics articles that will help you navigate social media trends and patient education.
Check back every Tuesday for a new one-click survey.
We'll reveal the answers in next week's MedEsthetics newsletter.