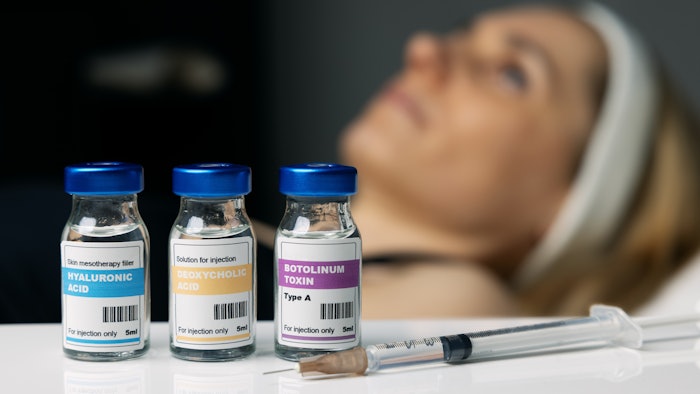 Since Botox first came on the market numerous other neurotoxins and fillers have joined it. With injectables ranking among the top most frequently requested treatments, it's no wonder new ones are continually being developed. Whether patients want more regenerative treatments using longer lasting fillers or a particular neurotoxin that, while only subtly different from others, may be the most suitable for their particular needs (larger area vs. smaller area to be treated, quick onset vs. longer, etc.), there are a variety of options available. Having options is a good thing, but how do you decide the number of options you are willing and able to invest in offering at your practice? How many different varieties of fillers and neurotoxins do you include in your service menu? Do you stick to a certain preferred brand(s) or number of injectables or try to offer a wider variety of choices? What approach do you find works best for you and your practice?
In our recent survey which asked, How many different fillers and neurotoxins do you use in your practice? 58% of readers said they use 4 or more and 42% said they use 1-3. 
With the different injectables available to choose from continuing to increase, along with new treatment trends, staying on top of the latest injectables released and injection treatment trends is key to remaining competitive in an industry where fillers and neurotoxins comprise a major part of most aesthetic practices. Here are seven informative MedEsthetics articles to help you do just that.
Check back every Tuesday for a new one-click survey.
We'll reveal the answers in next week's MedEsthetics newsletter.