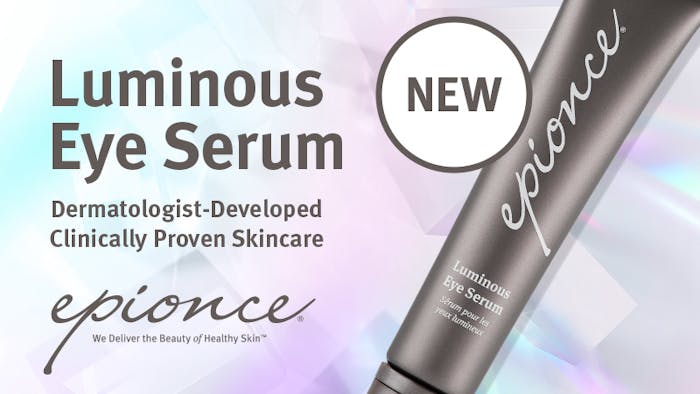 Incorporating blends of brightening botanicals and algae extracts, hydrating Luminous Eye Serum has been formulated to enhance repair and protect the skin from harmful environmental factors, including blue light, which triggers skin damage and accelerates visible skin aging. Ingredient technologies in this new serum have been selected to promote hydration, firmness and smoothness to brighten the skin and reveal a more refreshed, awake appearance.
The silky, quick-absorbing formula works synergistically with barrier-boosting and anti-inflammatory technology found in the Epionce Renewal Eye Cream to enhance anti-aging benefits. An independent clinical trial showed 87% of subjects experienced improvement in crow's feet at eight weeks; at 14 weeks, 95.7% of subjects noticed improvement in puffiness when using the Luminous Eye Serum and Renewal Eye Cream together. 
Formulated without parabens and traditional anti-aging ingredients like retinols and hydroxy acids, this new anti-aging serum is gentle for the sensitive eye area and suitable for all skin types. 
Visit www.epionce.com to learn more.