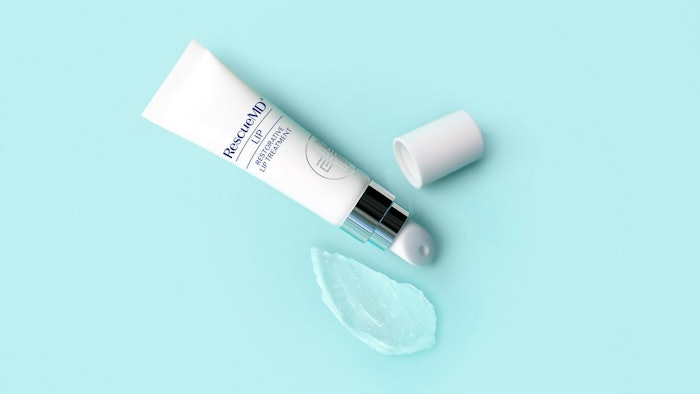 Photo Courtesy of RescueMD
RescueMD's Restorative Lip Treatment is packed with a blend of hydrating ingredients to address a range of concerns. The formula is designed to visibly improve lip fullness, reduce fine lines and soothe dryness and dehydration, making lips appear more vibrant, healthy and youthful. Suitable for use following aesthetic treatments and lip injections, the cool ceramic applicator and gentle formula soothes lips and supports recovery.
Key Ingredients:
Lapachol: This proprietary technology supports regulation of key proteins involved in DNA repair and skin remodeling.
Collagen-Boosting Peptides: Triggers collagen production within delicate lip tissue to help strengthen and replace lost volume for a more youthful appearance.
Nourishing Antioxidants: Vitamin E supports moisture retention and nourishes and softens lips.
Hydrating & Plumping Moisturizers: A blend of ceramides and occlusive ingredients draw in and seal moisture into lips for a smooth, full pout.