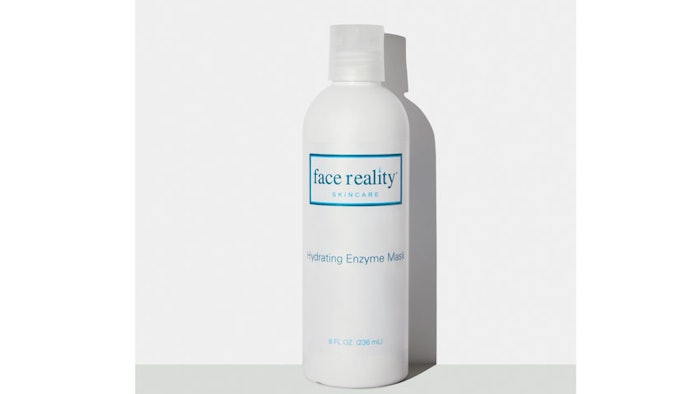 Face Reality's Hydrating Enzyme Mask has a papaya enzyme-based formula that contains a heptapeptide to help promote microbiota balance and diversity in the skin. The mask is suitable for skin prone to all types of acne and for all skin types and conditions, including sensitive skin.
Key Ingredients
Papain (Papaya Enzyme) is an enzyme derived from papaya that helps digest keratin proteins to aid in exfoliation and contains anti-inflammatory properties.
Papaya Fruit Extract is an antioxidant that is high in Vitamin C and beta-carotene.
Squalane contains moisturizing and protective properties that help boost skin's ability to retain moisture. 
Allantoin is a soothing, moisturizing, anti-irritant ingredient that promotes healthy cell renewal.
Bisabolol contains anti-inflammatory, soothing and healing properties.
Fensebiome is a heptapeptide that helps promote microbiota balance and diversity. It also helps boost the skin's own defense system by favoring the presence of beneficial bacteria, which improves the skin immune response and physical barrier integrity.
510-351-1842, http://pros.​facereal­ityskincare.​com