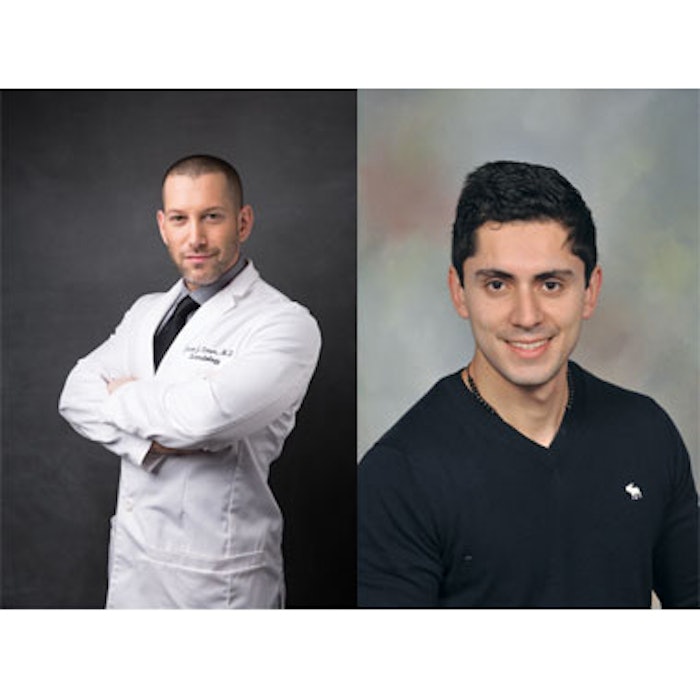 Hydrating fillers—low-viscosity hyaluronic acid-based materials injected superficially throughout the face to improve skin tone—have become popular offerings outside of the U.S. and are finding their way onto aesthetic message boards and review sites, generating significant interest among U.S.-based consumers.
Outside the states, physicians have access to specifically formulated products, such as Juvéderm Hydrate, Restylane Vital and Restylane Vital Light, as well as robust marketing campaigns to educate consumers on these new hydrating treatments.
Miguel Aristizabal, MD, an aesthetic specialist physician, in Bogotá, Colombia, has been using hydrating fillers for more than three years to improve fine lines and wrinkles, reduce pore size and improve skin hydration and now recommends them for the majority of his aesthetic patients. "Patient satisfaction is high, and the results are fantastic," he says. "In my experience, outcomes of other collagen stimulation therapies are enhanced when I first treat my patients with hydrating fillers."
He performs up to three sessions spaced three to four weeks apart, using 1ml to 2ml of product, and finds that results last up to one year. "I like to start injecting directly below fine wrinkles or lines—on the superficial mid-dermis injection plane—to address lines on the forehead, crow's feet or lateral canthal lines, and wrinkles on the cheeks," he says. "After that, I treat the skin that is less elastic, commonly over the cheeks."
For younger patients, Dr. Aristizabal injects several small aliquots of the product in the same plane all over the face from the forehead to the chin, avoiding high-risk areas like the nose and under eye. "After treatment I massage the treated area with cotton swabs to evenly distribute the product," he says. If the patient needs additional laser or radiofrequency treatment, he waits three to four weeks after injection to perform the energy-based procedure.
Dermatologist Jason Emer, MD, learned about these procedures while training in Korea and brought them back to his patients in Beverly Hills, California. Because Hydrate and Vital are not yet FDA approved, he uses Belotero Balance. "It has the lowest viscosity and integrates completely into the dermis," he says. "For patients with fine lines or those who want an overall improvement in their complexions, we either microneedle the Belotero into the skin after laser treatment or we do microdroplet injections."
He thins the filler with a small amount of lidocaine with epinephrine and performs "very fine, intradermal injections throughout the face using 50 to 100 or more injection points all across the cheek, the forehead and even small injections in the lip for the lip lines. It plumps the skin, improves fine lines and globally makes the face look more youthful. This will not give you volume or lift, because the filler doesn't have that capacity," says Dr. Emer.
He performs one session every three to six months. The procedure has become so popular that he is now using it on the neck, chest and hands as well. "On the hands I use Radiesse to replace volume and then do microdroplet injections of Belotero to improve the crepey skin that develops there. On the chest area, women who have cleavage lines get really nice improvement.
"The only downside with these low-viscosity fillers is they just don't last as long—it's really a three to six month improvement," he says. Like other soft tissue filler procedures, the cost is dependent on the type and volume of filler injected. Dr. Emer uses two to four syringes of Belotero for global treatment for the face.
"This is a new arena in soft tissue fillers," he says. "We've been doing it for about three years, and my patients love it."
Inga Hansen is the executive editor of MedEsthetics.
Image: Jason Emer, MD, and Miguel Aristizabal, MD