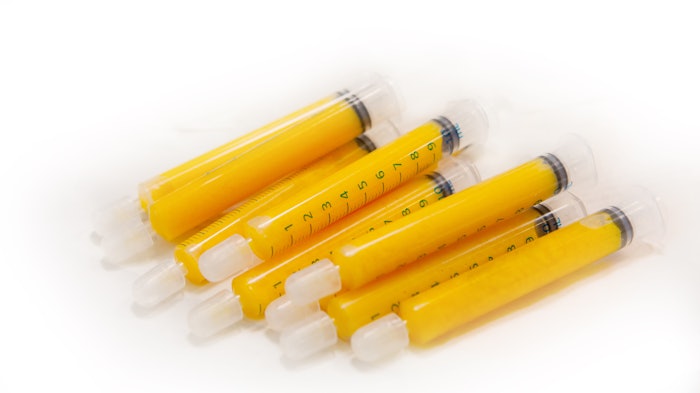 Researchers from the University of Texas M. D. Anderson Cancer Center department of plastic surgery performed a time and motion study to establish recommendations for best practices in fat grafting. The study, published in Plastic and Reconstructive Surgery (May 2021), compared the rate of graft processing between three methods of adipose tissue preparation: an active filtration system (Revolve; LifeCell Corporation), a passive filtration system (PureGraft 250; Cytori Therapeutics) and centrifugation. The primary outcome measure was rate of adipose tissue processed.
Related: Patient Satisfaction Following Fat Grafting for Breast Reconstruction
The active filtration system offered the most efficient rate of adipose tissue preparation (active filtration: 9.98 ml/min; passive filtration: 5.66 ml/min; centrifugation: 2.47 ml/min). Similarly, total grafting time was shortest with the active filtration system (active: 82.7 ± 8.51 minutes; passive: 152 ± 13.1 minutes; centrifugation: 209.9 ± 28.5 minutes). The authors noted, however, that there was no difference in total operative time.
Based on their findings, the authors concluded that an active fat processing system is more time efficient at graft preparation than a passive system or centrifugation.