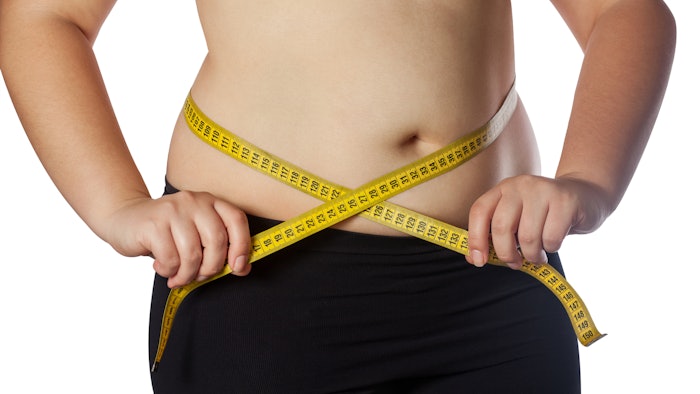 Treatment with a 1,060-nm (±10 nm) diode laser for noninvasive fat reduction of the abdomen resulted in an average 8.55% reduction in abdominal fat in a study published in the October 2021 issue of the Aesthetic Surgery Journal.
Related: Dual Laser Therapy for Submental Region
The single-arm, two-center study conducted by Mikaela Kislevitz, MD, BSN, RN, Christine Wamsley, BA, Alison Kang, MD, Suzanne Kilmer, MD, John Hoopman, CMLSO, Jennifer Barillas, BS, and Jeffrey M Kenkel, MD, included 30 patients. Patients underwent a 25-minute 1,060-nm diode laser treatment on their abdomens.
The investigators used ultrasound to measure adipose tissue, body weight and circumference at baseline and at six- and 12-week follow-up visits. Blinded evaluators identified "before" and "after" photos of each patient. Each patient completed a patient satisfaction questionnaire at the end of the study.
Related: Taking Shape: Nonsurgical Body Contouring Options
A total 29 patients completed all treatment and follow-up visits. Ultrasound images showed an adipose reduction of 8.55% at 12 weeks post-treatment. The blinded evaluators correctly identified 67% of the pre- and post-treatment images at site one (Sacramento, CA) and 56% at site two (Dallas).
Patient satisfaction was high, with 72% of patients reporting being either "satisfied" or "very satisfied" with their results on a 5-point Likert scale. Pain was rated as mild by 62% of patients, moderate by 38% and severe by none on the Wong-Baker Scale.