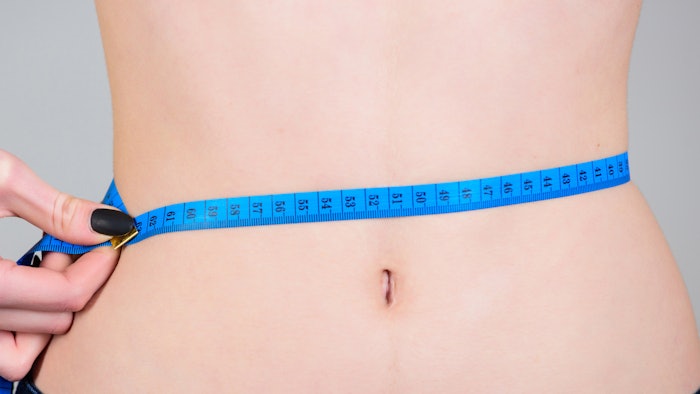 A pilot study, published in the Journal of Drugs in Dermatology (October 2021), sought to assess the efficacy and safety of a novel bioelectric muscle activation device for muscle toning and fat reduction.
Researchers William LoVerme, MD, and Glen Calderhead, MSc, PhD, assessed the outcomes of 29 subjects who underwent four 30-minute treatments with Lutronic's Bioelectric Muscle Activation (BMA) system, Accufit, which employs unique waveforms and proprietary electrodes to enable various muscle contractions while minimizing discomfort.
Related: EMMS Treatment Offers High Patient Satisfaction
Outcomes were assessed using clinical photography, weight, abdominal circumference measurements and ultrasound images recorded at baseline and 30 days post-final treatment.
Of the 29 subjects, 14 were very satisfied, 13 were satisfied, one was neutral and one was dissatisfied. Ninety-seven percent responded that they would recommend the treatment. The most common comfort-related concerns reported included a tingling sensation and mild pressure during treatment.
Related: Combination Contouring Treatments
Independent randomized expert photography grading correctly identified the treated versus the baseline images with a concordance rating of >90%. Ultrasound imaging showed an increase in abdominal muscle thickness with a decrease in the abdominal fat layer for most patients.
Based on the results of the pilot study, the authors concluded that further studies with larger populations are warranted.