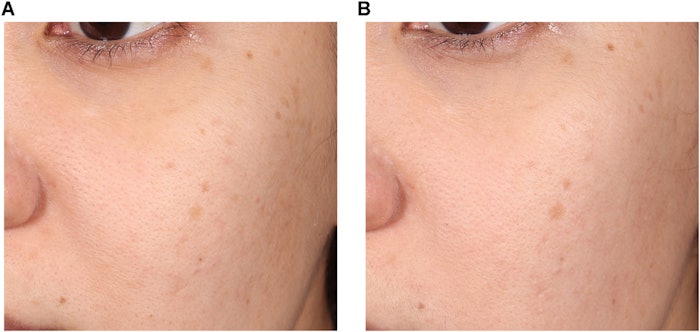 Lasers in Surgery and Medicine Journal
A study published in Lasers in Surgery and Medicine (March 2022) found that the Cutera Enlighten 1,064-nm picosecond laser with micrlens array (MLA) was an effective treatment for pore tightening delivering an average of 30% reduction in pore size. 
Related: Pore Size Reduced with Picosecond 755-nm Alex Laser Treatment
The prospective, single-arm, nonrandomized study included 25 patients with enlarged pores on the nose and both sides of the cheeks (aged 25 to 40 years) who were treated with the laser at four-week intervals. Of these patients 6 (26%) were males and 19 (74%) were females, all with Fitzpatrick skin types III (76%) and IV (24%).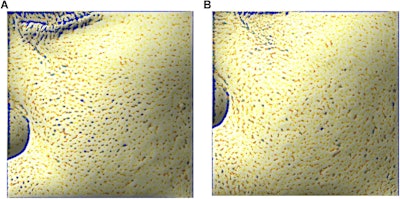 To evaluate the treatment, assessed pore volume using a skin imaging device (Antera 3D CS; Miravex LImited), and two blinded dermatologists rated photographic documentation using identical camera settings, lighting and patient positioning using a Canon PowerShot G9 stand-off camera (OMNIA Imaging System; Canfield Scientific). These assessments were performed at baseline and at 1-, 3- and 6-month follow-ups. Adverse effects were also recorded during each visit. 
Related: Microfocused Ultrasound Reduces Pore Size
After three treatments, researchers saw significant reduction of pore size from baseline. The improvement significantly continued from the one month to the six month follow-up visits. 
The total average pore size was 1.15652 ± 0.614322 at baseline and 0.8087 ± 0.50515 at six months after the final treatment. There were no cases of dyspigmenation, textural alteration or scarring.