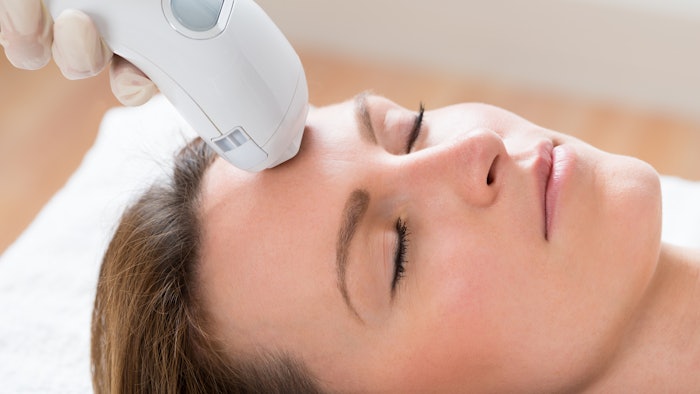 Both Intense Pulsed Light (IPL) and ablative 2,940 nm erbium-doped yttrium aluminum garnet (Er: YAG) laser upregulate collagen type I and III in rabbit skin with no significant difference between the two modalities, according to the findings of a study published in the Journal of Cosmetic Dermatology.
Researchers from the Peking Union Medical College and Chinese Academy of Medical Sciences, Beijing, China, treated the backs of 10 rabbits to determine the effects of IPL and Er: YAG laser on type I (Col I) and type III collagen (Col III), transforming growth factor (TGF) and matrix metalloproteinases (MMPs) on the dermis.
Related: New IPL Protocol Treats Senile Purpura
The treatment areas were divided into four areas: IPL normal energy group, IPL high-energy group, Er:YAG normal energy group and Er:YAG high-energy group. The investigators performed HE staining immediately after the first treatment and two weeks after the first treatment. Col I, Col III, TGF and MMP-1 were collected by real-time PCR at baseline, two weeks after each session and three months after the entire treatment.
HE staining showed that collagen fibers in the superficial layer of the dermis in all four treatment groups were increased and thickened. Real-time PCR showed statistically significant differences in each checkpoint before and after treatments in all four groups, with no significant difference in the change in the four biomarkers among the four treatment groups.
Related: IPL: Understanding Clinical Endpoints
The authors concluded that both IPL and Er: YAG laser can effectively upregulate collagen types I and III. While there were no statistically significant differences in upregulation among the four groups, the high-energy level groups experienced more serious epidermal injury.