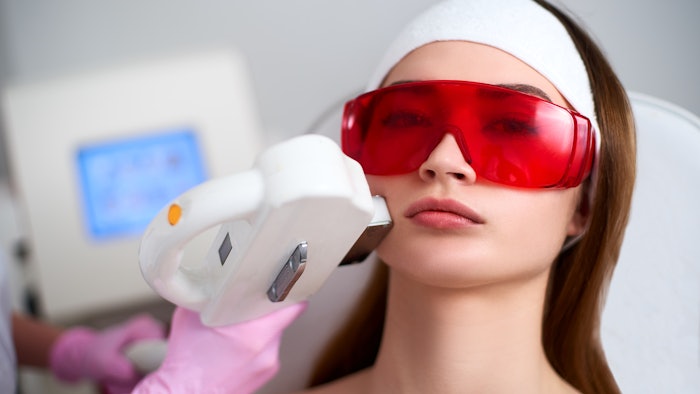 In an evaluation of the safety and efficacy of combination intense pulsed light (IPL) and minocycline treatment for acne vulgaris, researchers discovered that the treatment proved to have better clinical efficacy than minocycline alone. 
The study was published in the Journal of Cosmetic Dermatology (May 2022). 
Research: Promising Advances in Acne Treatments
A total of 40 patients were enrolled and randomly assigned to either minocycline (100 mg per day) for eight weeks with IPL treatment three times at weeks zero, four and eight, or minocycline treatment alone. Researchers evaluated the inflammatory lesion count as well as used the Investigator Global Assessment of Acne (IGA), erythema and purpura indexes which were all taken before treatment and at weeks four, eight and 16. 
Both groups had significant improvement in lesion count, IGA scores and purpura index when comparing baseline to 16 weeks (p < 0.02). The combination therapy significantly improved the erythema index (p = 0.40) at week 16 compared to baseline. However, the minocycline only treatment did not. The combination treatment group also showed continuous improvement in inflammatory lesion counts (p < 0.04) and IGA scores (p ≤ 0.02) when compared to the minocycline only treatment group. 
Related: Research Reveals Link Between Acne and Omega-3 Fatty Acids Deficiency
No adverse events were recorded in either group. The IPL and minocycline combination treatment had better results for the treatment of inflammatory acne vulgaris than the minocycline treatment alone.