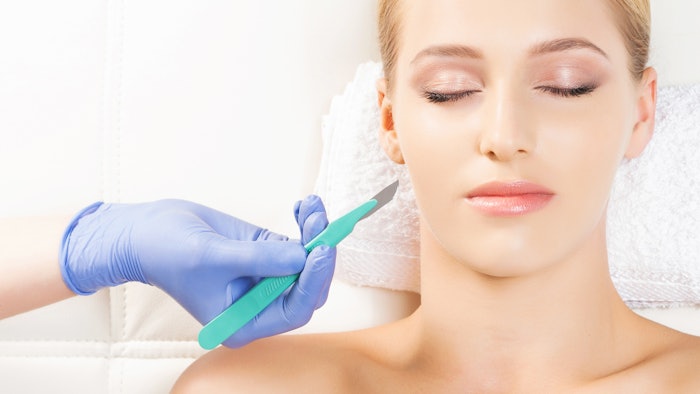 Cosmetic trends that slim the face and pop the checks, like buccal fat removal, are taking over beauty-focused social media, with a stronger consumer emphasis on mimicking their favorite celebrity's snatched jawline or strong facial structure. As a part of the facial fat removal trend, facial liposuction is now becoming favored over other non-invasive treatments offering short-term effects, according to an article from InStyle.
Related: Brazilian Butt Lift Obsession Among American & Brazilian Women
Facial liposuction currently has 1.7 billion views on Tik Tok, with many of the videos showing patients describing their experiences along with before and after pictures. The procedure is considered a quick and easy recovery compared to other facial surgeries. Directly after the procedure, there will be mild to moderate swelling, redness, bruising and soreness, lasting anywhere from a few days to one week. The lower face will feel numb for a while (it can last a few months), so it is recommended to avoid heavy or strenuous exercise for at least two weeks.
Lipolysis is a less invasive alternative that is generally less expensive but has limitations, including slower and less noticeable results and less control over the amount of fat that can be removed. Lipolysis may need multiple treatments and is typically less effective at sculpting than liposuction.
Cheek liposuction and buccal fat removal both remove fat from the face but in different areas and ways. Facial liposuction can be performed in various parts of the face beyond the cheeks, whereas buccal fat removal only focuses on the buccal fat pads in the cheeks. Cheek liposuction uses a cannula to suction out fat from the area carefully, while buccal fat removal surgically excises the entire fat pad through incisions on the inside of the mouth for more of a chiseled-out result, according to Instyle.