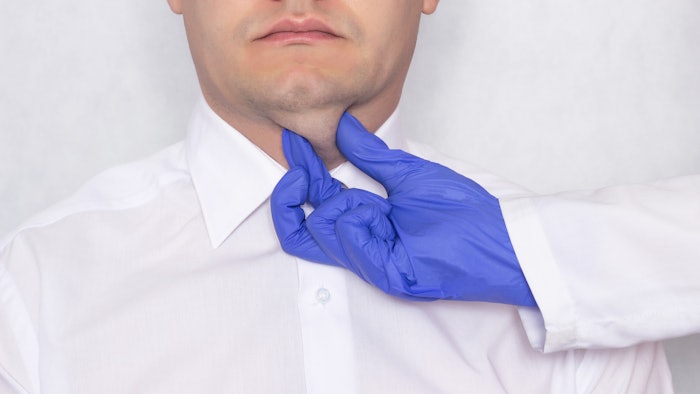 Results of a multicenter, double-blind, long-term, follow-up study of ATX-101 (Kybella, deoxycholic acid) found that results of the treatment were maintained in most patients at three years with no new safety concerns. Shannon Humphrey, MD, Joel L. Cohen, MD, Ashish C. Bhatia, MD, Lawrence J. Green, MD, Jeremy B. Green, MD, and Beta Bowen, MS, enrolled 224 patients (ATX-101, n=113; placebo, n=111) from two 24-week phase 3 studies (REFINE-1 and REFINE-2) of ATX-101.
Related: Renuvion Phase 2 Trials for Neck and Submental Treatments
Primary endpoint was a ≥1-grade improvement on the Clinician-Reported SMF Rating Scale (CR-1) response at years one, two and three. The investigators also monitored patient-reported satisfaction, psychological impact and adverse events.
Maintenance of CR-1 response was significantly better in the ATX-101 group versus placebo at year one (86.4% vs. 56.8%), year two (90.6% vs. 73.8%) and year three (82.4% vs. 65.0%). Seventy four percent of ATX-101‒treated patients who were satisfied at 12 weeks remained satisfied at year three. Significant reductions from baseline in psychological impact scores were sustained through year three. No new treatment-related adverse events were reported.
The study was published online in advance of publication in the Aesthetic Surgery Journal (February 22, 2021)