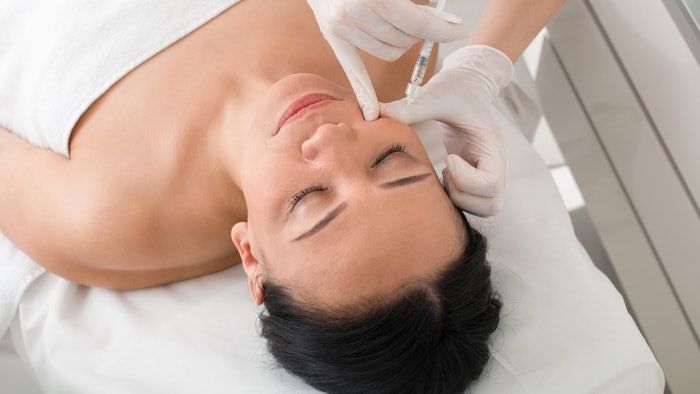 The results of a multicenter, randomized, double‐blind comparison study of two hyaluronic acid fillers for midface volume restoration revealed that most subjects maintained their results for two years. The study was published in the March/April 2021 issue of Dermatologic Surgery.
Related: Comparison of Calcium Hydroxylapatite and Vycross-20L in Midface Rejuvenation
Joon Min Jung, et al, of South Korea, treated 88 subjects with moderate‐to‐severe age‐related midface volume deficit on the Mid‐Face Volume Deficit Scale (MFVDS). Subjects received Neuramis Volume Lidocaine (SHAPE‐NVL) on one side and Juvederm Voluma with Lidocaine (VYC‐20L) on the contralateral side of the face.
Of the 81 subjects who completed the 48‐week primary study, 69 subjects were enrolled in an extension study lasting 104 weeks. The investigators assessed MFVDS score and global aesthetic improvement at each visit. Response was defined as a ≥1‐point reduction in MFVDS.
Related: Starting in the Middle: Filling the Midface
At weeks 36 and 48, the responder rates for SHAPE‐NVL were 81.93% and 80.72%, while those for VYC‐20L were 85.54% and 81.92%, respectively. At the 104‐week visit, the responder rates were 73.91% for SHAPE‐NVL and 72.46% for VYC‐20L. There were no serious adverse events during the trial.
The researchers noted that SHAPE‐NVL and VYC‐20L showed comparable longevity and safety in midface volume restoration over two years in Asians. Both had durable effects for up to two years with minimal safety concerns.