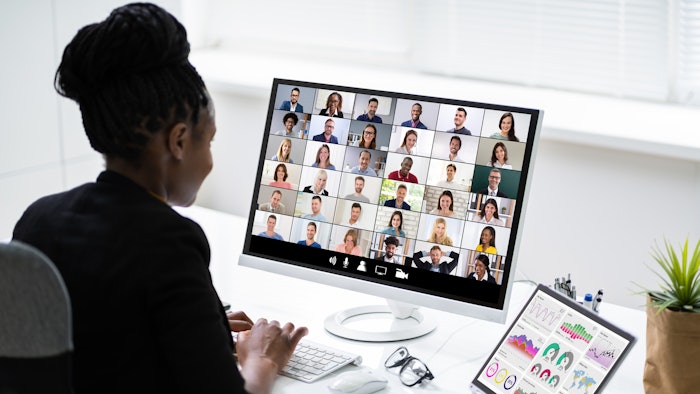 People around the globe are anxious to get out of their sweatpants and back into their beauty and wellness routines. But, medical aesthetic professionals are also finding that the "mirror gazing" effect of hours spent on video conferences and social media is leading to a raft of younger patients with unrealistic expectations and signs of body dysmorphia.
A study published in the Journal of Plastic and Reconstructive Surgery (June 9, 2021) aimed to uncover the effect of long-term video conferencing and our "selfie" culture on patients' self-esteem. The paper by Rod Rohrich MD, et al, also offers guidance for cosmetic medicine providers on how to evaluate and care for these patients.
Related: Helping Patients Combat Zoom Dysmorphia
The authors note that previous studies have found that the rise in popularity of selfies has had a psychosocial impact with people becoming more dissatisfied with their bodies, having lower self-esteem and decreased life satisfaction. A recent study by Barnier and Collison found that patients who were subject to five minutes of mirror gazing at short-range (four inches) experienced significant negative effects including body shaming and increased distress with appearance, as well as lower self-esteem. This effect was exacerbated in patients with body dysmorphic disorder and may contribute to its development.
Related: Zoom Meetings Boost Patient's Interest in Cosmetic Procedures
With this in mind, it is increasingly important for physicians to properly screen their patients in order to determine whether they are suffering from some form of body dysmorphic disorder, as this disorder cannot be treated with cosmetic procedures. The review listed some considerations to help plastic surgeons navigate this unique challenge including: 
Inquiry regarding the patient's occupation and the use of video conferencing to communicate should be performed during the initial evaluation. Patients engaging in high-volume video conferencing require further analysis as to its effect on their perceived cosmetic deformity.
Surgeons and office staff should key into potential signs and symptoms of body dysmorphic disorder, especially the patient's body image both on and off camera.
Patients should be counseled as to the effects of mirror gazing behavior, which can be exacerbated by video conferencing. Concordant expectations between surgeon and patient should include a discussion of how the patient's result may be represented on a video conference screen.
Related: How Beauty Standards Have Evolved in 2021
Several aspects of Zoom "mirror gazing" may highlight dissatisfaction with patients' perceived flaws in their appearance. Plastic surgeons need to consider this context of quarantine, lack of in-person social interaction and the rise of Zoom culture as they evaluate and ultimately care for their cosmetic surgery patients.