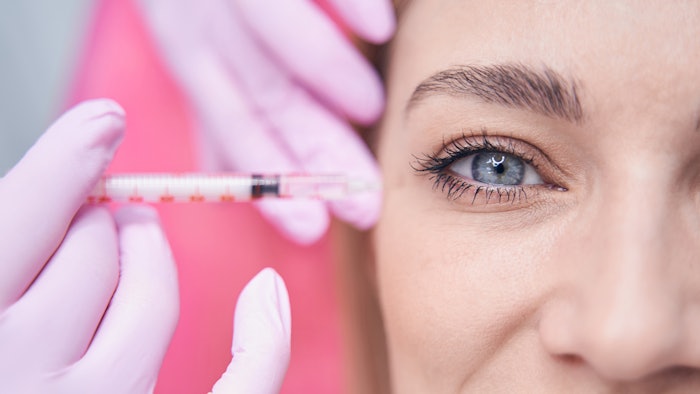 Hyaluronic acid soft-tissue augmentation fillers are often injected into multiple facial areas including the tear trough. There is not currently a standardized, evidence-based appraoch to injecting filler in this area when it comes to using a hypodermic needle or a microcannula.
Researchers Babar Rao, MD, et. al, set out to establish a preference between the two methods, but were unable to determine an evidence-based preference. 
Related: [Filler Safety] Researchers Identify Path of Angular Vein in Tear Trough
Published in the Journal of Plastic and Reconstructive Surgery (May 2022), the study consisted of a systematic review of articles discussing hyaluronic acid tear trough injection techniques performed in vivo and related outcomes. The researchers conducted searches across The Cochrane Library, PubMed, Scopus, Web of Science and Embase to gather relevant articles published before February 2020. 
A total of 42 articles met the elgibility criteria: 20 using needles, 12 using cannulas and10 focusing on adverse events. 
Related: High G' Filler Technique Effective for Tear Trough Deformities
Level III was the most commonly awarded evidence grade, corresponding to retrospective, nonexperimental descriptive studies. There were no statistically significant differences in reported aesthetic results, patient satisfaction or incidence of adverse events across the needle-based and cannula-based articles. 
With no statistically significant difference in patient safety outcomes identified, the authors concluded that an evidence-based preference for needle or cannula injection into the tear trough cannot be determined.