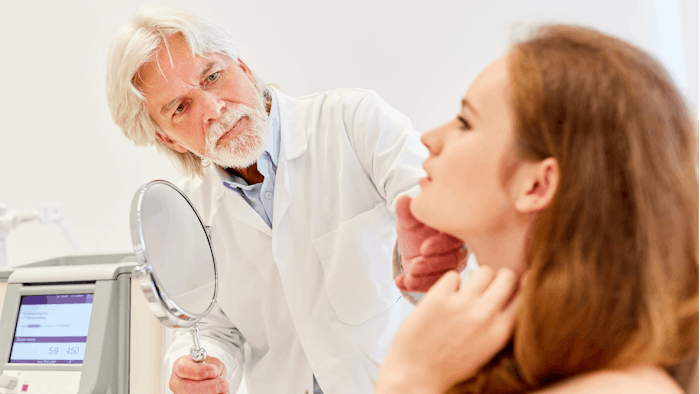 As a medical aesthetic practitioner, you may feel that you understand patients' most common aesthetic concerns, desires and treatment goals, but how closely aligned are providers and patients when it comes to their views on aesthetic procedures? This is the question a group of researchers set out to answer with "Facial Aesthetic Priorities and Concerns: A Physician and Patient Perception Global Survey." (Aesthetic Surgery Journal, October 9, 2021).
Related: Patient vs. Physician Perception of Filler Treatments
Sabrina Fabi, MD, et al, performed an internet-based survey of aesthetically conscious men and women as well as physicians with at least two years' experience in aesthetic medicine in 18 countries. Their objective was to provide data to aesthetic physicians that may be useful during patient consultations in increasing post-treatment satisfaction.
Related: Physician Interaction Best Predictor of Patient Satisfaction
A total of 14,584 aesthetically conscious adults (mean age, 41 years; 70% women) and 1,315 aesthetic physicians (mean age, 45 years; 68% men) completed the survey. Key findings included:
Most surveyed respondents (68%) reported that aesthetic procedures should be sought in their 30s-40s, while surveyed physicians recommended patients seek treatment earlier.
Respondents expressed greatest concern over crow's feet lines, forehead lines, facial skin issues, hair-related concerns, and under-eye bags or dark circles; in contrast, physicians tended to underestimate patient concerns about under-eye bags or dark circles, mid-face volume deficits, and skin quality.
While both physicians and respondents cited cost as a major barrier to seeking aesthetic treatments, respondents also emphasized safety, fear of injections or procedure-related pain, and concern about unnatural-looking outcomes.