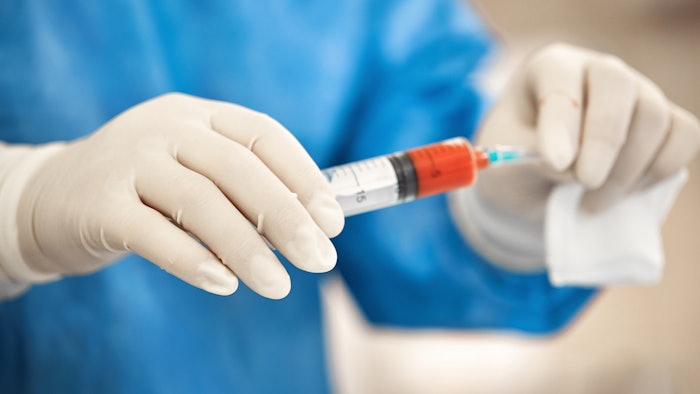 An animal study comparing fat grafts combined with platelet-rich plasma (PRP) to fat grafts combined with an autologous conditioned serum found that the autologous conditioned serum was associated with less inflammation, greater fat viability and better graft integrity.
Related: Nanofiber Gel + Fractionated Fat for Soft Tissue Regeneration
For the study published in the May 2022 issue of Plastic and Reconstructive Surgery, Gokay Baykara, MD, et al, divided 27 adult male Sprague-Dawley rats into three groups of nine.
A 0.7 ml fat graft with a combination of 0.2 ml of autologous conditioned serum, platelet-rich plasma or phosphate-buffered saline was applied to their dorsa. The invesigators assessed fat graft volume on postoperative day two and on the day of euthanization at one, three and five months postoperatively. They performed histopathologic analysis to measure integrity, inflammation, fibrosis, and vascularization of the grafted fat.
Related: PRP + Autologous Fat Grafting for Acne Scars
The autologous blood product (conditioned serum) was obtained by incubation of whole blood taken into a tube containing sterile medical grade glass beads and then centrifugation. The authors noted that exposure of the blood to the processed glass beads provides a rapid increase in the synthesis of various anti-inflammatory cytokines, which may provide benefits over PRP, as PRP has been shown to increase inflammatory cytokines.
At one month postprocedure, the median volume fat retention percentages were 97.3% in the autologous conditioned medium group, 72,1% in the PRP group and 40.4% in the phosphate-buffered saline plus fat graft group. At three months postoperatively, values were 82.3%, 48.3% and 36.6%, respectively. At five months, values had increased to 83.9%, 56.3% and 40.3%, respectively.
Related: Injectable Fat Grafting Technique Progressively Improves Facial Volume
Based on these findings, they concluded that "Combining fat graft with autologous conditioned serum may be a better option to minimize resorption rate and improve graft survival."