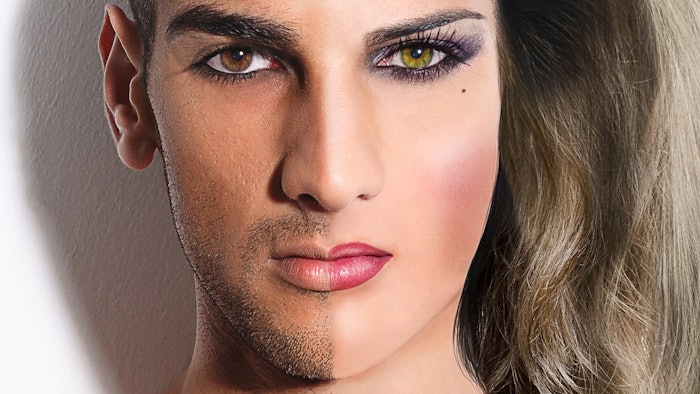 Facial Gender Confirmation Surgery of the Lower Jaw
As the world becomes increasingly LGBTQ+ friendly, gender confirmation procedures and the innovations in surgical techniques to alter gender appearance are receiving greater attention in the medical aesthetics industry. As the shape of the jawline and chin are key elements of facial differences between genders, techniques and procedures for altering the appearance of this area are significant to achieving a more feminine facial appearance. A study published in Plastic and Reconstructive Surgery (April 2022) by Daniel Simon, D.M.D., et al., explored one of the sectors of facial gender confirmation surgery that has received the least attention in academic literature, procedures involving the mentomandibular complex.
Related: New Technique Developed for "Scarless" Adam's Apple Reduction

Surgical Techniques & Guide
The study included 837 trans feminine patients who underwent facial gender confirmation procedures such as osteotomies to reposition the chin, bone contouring and chin and mandibular angle and body ostectomies. In addition to recounting the materials and surgical techniques employed, the authors present the final uniquely tailored lower border-supported cutting guide designed and used by the team on 205 patients for the purposes of the study. The authors calculated a femininity perception score prior to the operations and 12 months postoperatively, in addition to measuring patient satisfaction with the results 12 months post-op.
Patients went in for postoperative follow-ups between 12 and 110 months after the operation. The mean femininity score was calculated as 47.86 prior to the operations, increasing to 76.41 by 12 months post-op (p < 0.001). None of the patients required emergency surgical operations or exhibited any lasting damage to the mental or inferior dental nerves, and only 2.63 percent (22 patients) required reoperation due to problems discovered post-op.
Related: Seattle Plastic Surgeon Offers Pro Bono Transgender Surgery

Facial Feminization Satisfaction
The authors concluded that it is possible to alter vertical and transverse elements of the jaw, adjust the format, bone volume and position of the chin, soften gonial angles and balance the mandibular line with facial gender confirmation procedures for the jawline and chin. The patient satisfaction scores for the facial feminization results and feminine gender appearance were high 12 months after the procedure. The authors suggested that future techniques for mandibular bone contouring could be improved with the use of virtual software for planning procedures and developing cutting guides tailored to the individual patient.