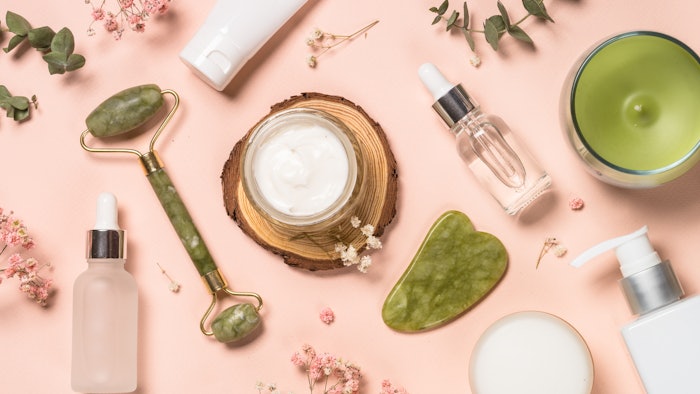 StyleSeat surveyed 1,011 participants in the U.S. about their beauty and fashion spending habits to record the items they're reducing spending on, how they're cutting back spending and what they cannot live without. Respondents ranged in age from 18 to 76-years-old, and were 53% female, 46% male and 1% nonbinary.
The survey revealed key findings that included 75% of people reported that they would rather save up for a pricey item than use credit, 64% said inflation has impacted their spending in the beauty category, and before buying, one in three people price check every purchase either online or in other stores. 
Inflation's Impact on Beauty & Fashion Spending
Whether shopping online or in person, 45% of surveyors reports that they shop for beauty items on a monthly basis. The study also found that many plan to decrease their spending in 2023, even when it comes to fashion and beauty items. The data showed that 48% plan to decrease their spending on beauty products. 
However, this doesn't always mean they will purchase few items, many plan to instead use money-saving strategies to purchase these items. To fight inflation, 75% reported they search for the best deal while shopping, but other money-saving strategies have also generated popularity as well. 58%  shop clearance for deals, 31% search for gently used products or dupes, and 21% purchase these items. 
Related: How Spa Professionals Can Navigate Inflation
The Beauty Items Americans Value Most
The survey revealed lashes as the number one staple that spenders do not want to cut back on. Meanwhile, maintaining a smooth face was so important to participants, with fillers as the second-to-last beauty service people would cut back on. The rest of the top five items or services that spending will continue in included hair removal, tanning and Botox. 
When it came to items that surveyors would reduce spending on, makeup was at the top of the list. This does not mean that people would go without makeup completely. Staple beauty services also topped the list, with nail salon and hair salon services ranked in the top three. Hair care ranked number four and skin care ranked number five for the beauty items or services to cut. 
Beauty Saving Opportunities 
The survey shared the tactics shoppers are using despite inflation, to get their desired look for less. 71% have used a cashback site to save money on fashion or beauty items, 64% have looked for dupes to get their high-end beauty and fashion items for less, and 58% reported purchasing designer items from an outlet store, clearance section, thrift shop or online marketplace. 
Despite these beauty money-saving strategies, 79% of participants reported making impulse beauty purchases, and women (89%) took part in this more than men (69%). Some Americans make purchases they can't yet afford, with 28% of respondents using a "buy now, pay later" service when purchasing items.