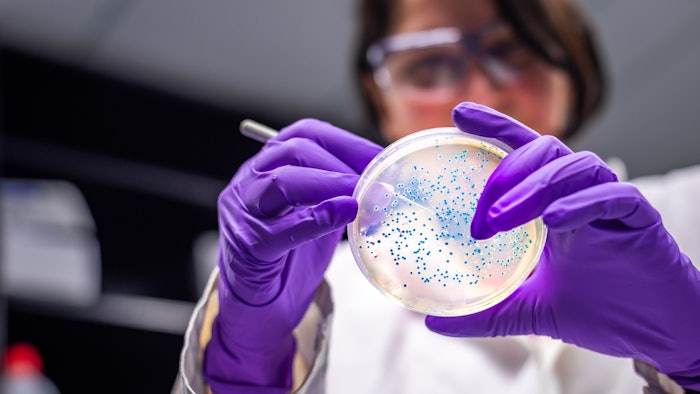 A study of 115 healthy men and women, published in Plastic and Reconstructive Surgery, revealed the microbiome of healthy skin stayed fairly consistent over the course of a two-year period. 
In this work, Amway researchers used 16S ribosomal RNA amplicon sequencing to measure the skin microbiome diversity and composition of subjects' cheeks and forehead skin. Facial features such as wrinkles, hyperpigmentation, porphyrins and skin color tone also were evaluated, as well as biophysical parameters for stratum corneum barrier function, pH, hydration and elasticity.
See related: Skin Microbiome Manipulation as a Therapeutic Opportunity
Across the test population, the facial skin microbiome composition and diversity were relatively stable, showing minor variations over the 2-year period. However, in some subjects, composition, diversity and relative abundance of specific organisms showed substantial changes from one year to the next—notably associated with changes in stratum corneum barrier function and follicular porphyrins.
The researchers concluded in healthy individuals, facial skin microbiome diversity and composition are relatively stable from year to year. Furthermore, tracking temporal changes in the microbiome allows for a deeper understanding of the skin microbiome, which could be helpful in the design of longer-term intervention trials with microbiome-based skin care treatments.
For more information, see the full open access article.