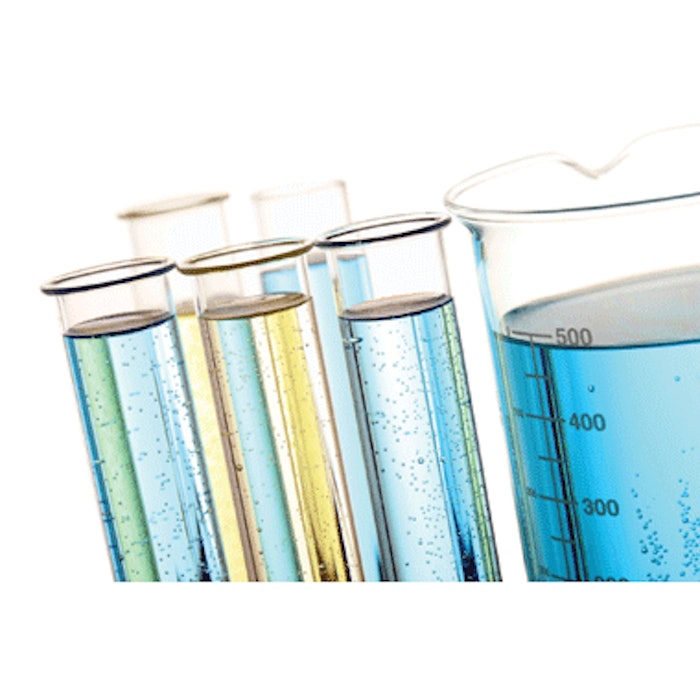 Discovery of the rejuvenating effects of lactic acid on skin predates modern medicine. Chemical peels were not created in laboratories after years of research. They were developed in boudoirs and salons, and were embraced by dermatologists and plastic surgeons much later. Fortunately, we are now seeing more clinical trials using these well-known acids, and scientists are beginning to understand more about how chemexfoliation agents stimulate skin rejuvenation.
"About 10 years ago lasers began to take over as the resurfacing tools of choice," says Mamad Bagheri, MD, a dermatologist in Hemet, California. "Lasers offer good results, but many of my patients like the more affordable results they get with today's chemical peels. And the word is spreading. Newer peels are easier for doctors to master, and adding them to their practices costs less and requires little space."
Today's chemical peel preparations still rely on familiar acids like glycolic, salicylic, lactic and trichloroacetic (TCA). The formulations, however, are very different. Here are five trends currently affecting the formulation and use of these important aesthetic tools.
Blending of acids with additional ingredients
"Older formulations combined acids with water," says chemist John Kulesza, founder and president of Young Pharmaceuticals (www.youngpharm.com). "When acids dissolve in water, the chemical reaction creates free protons that are looking for electrons on other molecules. When they find them, energy—such as heat—is created that can burn and damage the skin. When an acid breaks the chemical bonds that hold proteins together, the proteins unfold—or denature—and reflect light differently. This is the 'frosting' you see with most escharotic chemical peels. Some newer formulations use solvents such as glycerine, propylene glycol or alcohol instead of water. The absence of water makes acids less keen on donating their protons, causing less injury and thus less pain and downtime. Some physicians still believe you need an escharotic peel for effectiveness. I argue you can achieve similar results by signaling fibroblasts that it's time to make new skin, as you do with retinoids. The new anhydrous formulations don't usually cause an escharotic injury. They do, however, break down the 'glue' holding corneocytes together to cause a peel and signal skin cells to make collagen and elastin."
Zein Obagi, MD, renowned dermatologist, and founder and medical director of ZO Skin Health (www.zoskinhealth.com), adds that formulating the same old acids with a self-neutralizing base "makes the peel completely controlled. The ZO 3-Step Stimulation Peel uses TCA, glycolic and salicylic acids with saponin in controlled amounts. It also includes 6% retinol, which gives the skin a push to renew," he says.
"Peel technology has certainly gotten better," says Heidi Worth, MD, dermatologist and medical director of Allure Medical Aesthetics and Laser Center, Summit County, Colorado. "My favorite peel is the VI Peel and the VI Peel Precision (Vitality Institute Medical Products, www.vipeel.com). Like many of the newer peels, they are a proprietary mixture of acids. They are simple to apply, painless for patients and offer a predictable result."
Image copyright iStockPhoto.com.
[pagebreak]
A growing recognition of the need for pre- and post-peel skin care
"What is really new about peels is that we are no longer just hoping for fresh new skin but adding steps and ingredients to assure the best results," says Dr. Obagi. "First, we prepare the skin for the peel. For example, dehydrated skin will not peel evenly. Unless the skin is already perfectly healthy, it is important to condition the skin before applying the acid peel. Step two is to add ingredients that will stimulate cellular activity, such as retinoic acid. Step three is to follow the peel with skincare products designed to prevent complications and help the patient retain the benefits of the peel."
"I prep all of my patients with retinol or Retin-A before a peel," says Dr. Worth. "Every peel is improved when the skin is properly prepared."
One relatively new ingredient, lipohydroxy acid (LHA), a derivative of salicylic acid, may prove valuable in pre-peel solutions.
The authors of "Evidence and Considerations in the Application of Chemical Peels in Skin Disorders and Aesthetic Resurfacing" (The Journal of Clinical and Aesthetic Dermatology, July 2010) call the new ingredient "important" because it combines efficient exfoliation with antibacterial, anti-inflammatory and antifungal properties. It was introduced by La Roche-Posay (www.laroche-posay.us) in 2007 as a peel and in a pre-peel solution. It doesn't penetrate as deeply as salicylic acid, but it smoothly removes corneocytes without irritation.
"Good aftercare is also essential," adds Kulesza. "Skin is much more sensitive after a peel and what the patient puts on his or her face for the first few days can make all the difference. The more control the physician has over patient aftercare immediately post-peel, the better the outcome. Skin that has been compromised by a chemical peel can react badly to common skincare ingredients, such as solvents, fragrances and preservatives. Aftercare products need nonreactive ingredients such as silicones—the more inert the better—for the first few days after derma-peeling."
Many companies are introducing peel kits that include aftercare for patients to take home with them. For example, the Gloss Skin Retexturing system from SkinLuma (www.skinluma.com) starts with a peel, a blend of 17% TCA and 17% salicylic acid in an anhydrous gel vehicle. It includes a solvent containing 1% retinol to wipe away the peel solution and an aftercare kit consisting of a gentle, fragrance-free cleanser, emollient physical sunscreen, additional retinoid treatment pads and niacinamide-containing moisturizer.
[PAGEBREAK]
Offering more superficial peels done in series
"My practice is at about 10,000 feet elevation and in a resort area. My patients tend to be people who are here for outdoor activities—including those who live here. TCA peels are wonderful, but we rarely get requests for them. We use a lot of the more gentle peels that give you just a few days of flaking," says Dr. Worth. "For people who want to maintain skin color and texture, I use mild peels every two to three months. For this purpose, I love the Glytone prepackaged pads. They are available in graduated strengths and easy for estheticians to use. I've also had good results with the SkinMedica line of peels: Illuminize, Vitalize and Rejuvenize."
The bottom line is that "people no longer have to suffer to get results," says Helen Yu of Merveille Beauty & Health, which introduced the d'LuxePeel to U.S.-based physicians at the March 2012 American Academy of Dermatology meeting. "Newer formulations often blend acids. The d'LuxePeel combines TCA, phenol, lactic and salicylic acids in a formulation that penetrates into the dermis but causes less irritation."
Jennifer Linder, MD, whose practice is in Scottsdale, Arizona, has a diverse patient base. Superficial peels are a major part of her practice. "Roughly 90% of treatments performed by the esthetician at my dermatology practice are blended chemical peels," says Dr. Linder. "Not only can they be safely and effectively applied by licensed and certified estheticians, but they are also appropriate for all skin types and conditions. They can achieve significant results in treating conditions such as acne, hyperpigmentation and visible skin aging."
She notes that while there are some instances when more aggressive medium-depth peels are indicated—such as with deeper wrinkling or severe photodamage—most conditions can be dramatically improved without the discomfort and downtime common among these more aggressive treatments. "More often than not, the use of medium to deep peels will lead to more downtime and risk for patients, including post-inflammatory hyperpigmentation or hypopigmentation, as well as scarring in rare cases," says Dr. Linder. "Although significant improvements can be attained through such aggressive measures, the patient will be out of commission for much longer following the peel, sometimes leaving the treated skin with a pink appearance for months. Because inflammation is a contributing factor in many of the conditions we are striving to correct, superficial peels prove a safer, yet highly effective option for treatment when compared to deeper peels."
One new peel, myProbiotic Peel (www.lovemybody.com), available exclusively through medical professionals, avoids even superficial injury to the skin. It features non-living, probiotic-derived bioactives isolated from live bacteria (lactobacillus acidophilus) to mimic the body's own "good bacteria," tricking the skin into defending itself by activating the production of antimicrobial peptides (b-defensins).
[pagebreak]
They gently stimulate a healing response without inducing any injury.
"Our patients have been responding favorably and have been asking to continue using myProbiotic Peels," says Bre Knouse, an esthetician and laser technician at Jack A. Friedland, MD, Aesthetic Plastic and Reconstructive Surgery, Scottsdale, Arizona.
"Traditional chemical peels were either too superficial or caused too much suffering and downtime," says Yu. "With innovative new peels, people get great results much more comfortably. Peels are also more economical than lasers, and faster and more convenient for physicians."
Today's peels can be safe and effective for all skin types
"Another thing that's new is that self-neutralizing acid peels are effective for all skin types," says Dr. Obagi. "There is far less risk of pigmentation problems, especially if the skin is properly prepared."
Dr. Linder agrees: "Superficial blended peels are absolutely an excellent choice for treating Fitzpatrick skin types IV through VI," she says. "I have found the safest and most effective option on the market to be Sensi Peel from PCA Skin (www.pcaskin.com), which is a blend of 12% lactic acid, 6% TCA and several melanogenesis-inhibiting and soothing ingredients. However, we always perform a test patch during the consultation and closely monitor each patient to ensure we do not encounter any complications on the day of the appointment that could lead to post-inflammatory hyperpigmentation or any other negative outcomes."
Dr. Worth also takes additional precautions. "For skin types IV through VI, we pretreat with hydroquinone for at least two weeks. With this regimen I've never had pigment problems with peels," she reports.
Peels are becoming more multifunctional and more targeted
"Some newer peels do more than just exfoliate," says Kulesza. "They include ingredients that may affect cellular activity. Azelaic acid in an appropriate solvent, for example, appears to both exfoliate and even out skin tone."
Dr. Bagheri uses a variety of peels, depending on type and condition of the skin. "I use glycolic acid, salicylic acid, Jessner's, modified Jessner's and TCA peels up to 35%, as well as the Blue Peel (Obagi Medical, www.obagi.com) and VI Peel. Sometimes I even combine peeling agents to create my own formulations. Each patient is treated individually; there is no one formulation that works for every face. For those with more serious indications like melasma or bad acne—[those] who don't mind more downtime—I often use peels that combine TCA with retinoic acid or kojic acid. In many cases, I recommend a series of peels and often modify them depending on the patient's feedback," he reports.
Dr. Linder uses a variety of blends for different skin types and conditions. "For patients suffering from acne, we use the PCA peel that is a modified and enhanced Jessner's solution. To treat fine lines and wrinkles, laxity and hyperpigmentation, my choice is PCA Ultra Peel, a blend of TCA and lactic acid. For more severe wrinkling, laxity and photodamage, the PCA Ultra Peel Forte is a more active 20% TCA and 10% lactic acid blend that can achieve superficial to medium-depth penetration depending on the application," she says.
"We are just scratching the surface of the possibilities with chemical peels. Formulations using azelaic acid, tretinoin, phytic acid and ascorbic acid at high enough concentrations can have effects approaching what we can achieve with lasers," says Kulesza. "We don't yet understand the chemistry behind chemical peels as well as we could. I would like to see more research in this area."
Linda W. Lewis is a MedEsthetics contributing editor.