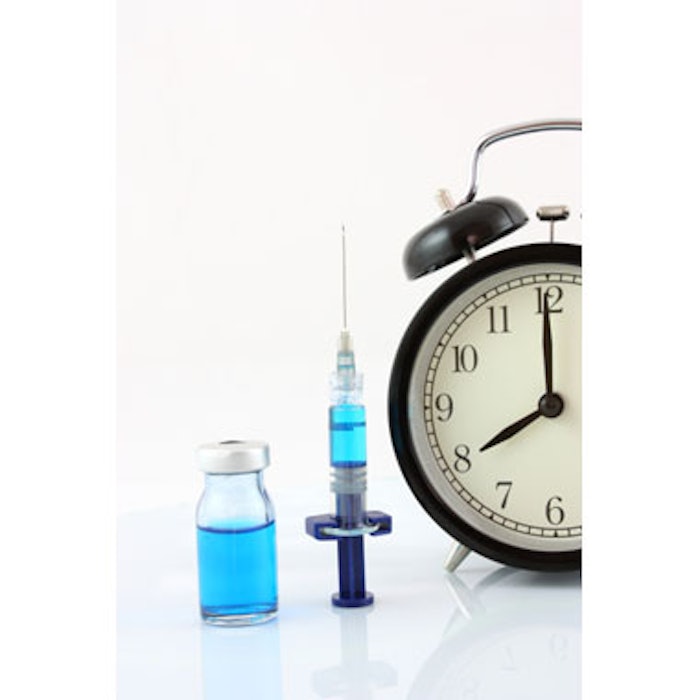 Suneva Medical has announced that dermal filler Bellafill (polymethylmethacrylate) demonstrated safety and efficacy through five years, following the completion of its five-year post-approval study for nasolabial folds.
The post-approval study on the use of Bellafill in the nasolabial folds included 1,008 patients enrolled across 23 study centers in the U.S. At five years, an 87% retention rate was observed, with the majority of patients (83%) rating a "satisfied" to "very satisfied" outcome with their treatments. The incidence of treatment-related adverse events (TRAEs) in patients was 11.7%, the majority of which were mild in severity and resolved by the conclusion of the study. The most commonly reported TRAEs were lumpiness at the injection site (~4.5%) and redness (1.8%), and there was a 1.7% incidence of granulomas. No treatment-related serious adverse events (SAEs) were noted.
"Injection-based cosmetic treatments and the expansion of the dermal filler market have established a strong need for data that demonstrate the long-term outcomes of these products," said Nicholas L. Teti Jr., chairman and CEO of Suneva Medical. "The Bellafill post-approval study is a landmark event for Suneva and the second significant development for Bellafill this year, following its acne scar treatment approval announced in January. These studies validate our commitment to helping physicians and patients achieve long-term treatment goals with innovative products backed by rigorous scientific data."
Photo copyright Getty Images.