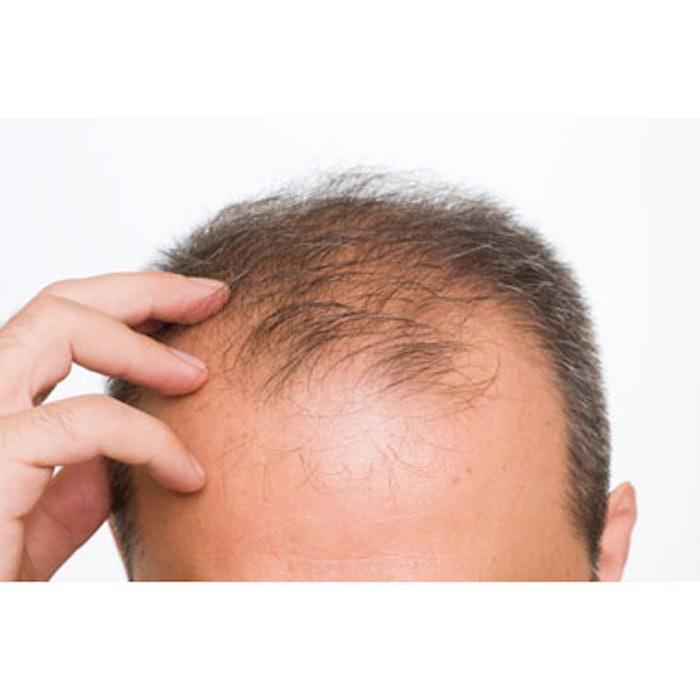 KYTHERA Biopharmaceuticals has submitted an Investigational New Drug Application (IND) to the U.S. Food and Drug Administration (FDA) for KYTH-105 (setipiprant) for the treatment of androgenic alopecia (AGA).
Setipiprant, a selective oral antagonist of the prostaglandin D2 (PGD2) receptor, has been previously evaluated by Actelion Pharmaceuticals in nine clinical studies as a potential allergic inflammation treatment, resulting in a safety database of more than 1,000 patients with no safety issues identified.
Early research has shown that men with AGA have elevated levels of PGD2 in the balding scalp area. PGD2 inhibitors like KYTH-105 were found to extend the anagen phase of the hair cycle in preclinical and in vitro human hair follicle models. KYTHERA will evaluate the efficacy and safety of setipiprant in male subjects with AGA with a human proof-of-concept study.
"This submission is a significant milestone in the development of KYTH-105 for male pattern hair loss," said Frederick Beddingfield III, MD, PhD, chief medical officer of KYTHERA. "KYTH-105 represents a unique scientific approach to the treatment of hair loss that has the potential to help millions of men achieve a positive self-image."
Photo copyright Getty Images.