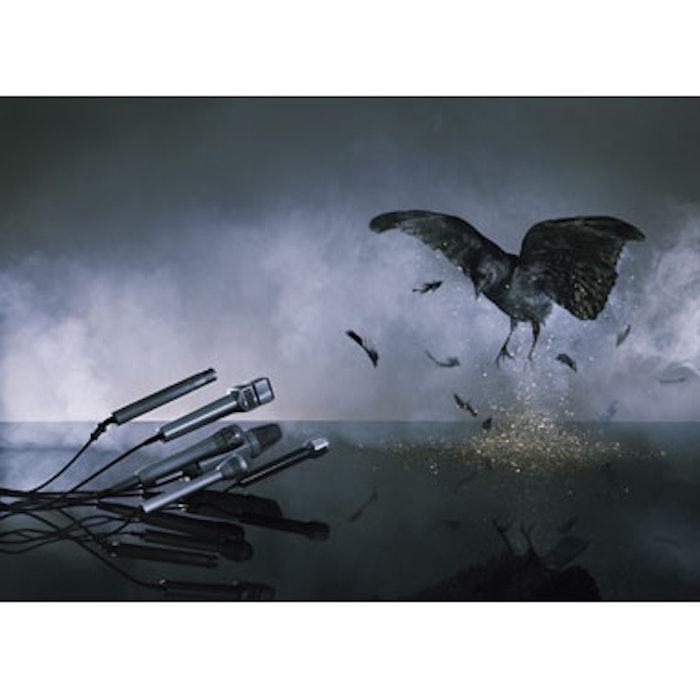 By Cheryl Whitman Beautiful Forever Consulting


Roughly 40% of news coverage touches on some kind of healthcare issue, and this provides a valuable opportunity for physicians. Doctors who are featured in the media are viewed as experts by the public, which leads to increased interest among prospective patients. The question is, how do these individuals attract the media's attention?
Building strong media relations is similar to attracting new patients—if you can engage the press and show them that you have the knowledge and expertise to speak on relevant topics, you can become a regular contributor. The process begins by building a public relations—or PR—strategy for your practice or medspa.
Building a Media List
A comprehensive, up-to-date media contact list is essential to any PR effort. To build an effective media list, first consider your target audience. Then investigate each medium (local and national) to determine which newspapers, magazines, websites, TV programs and radio stations regularly reach this audience.
Contact information for media journalists, editors and presenters can typically be found on their websites, or you can call the main switchboard and ask for the best contact for a particular show or print section. You can also use an online media directory, such as Cision, to help compile your list. These directories are typically organized by media type, geographical coverage and subjects covered.
Think about the media with which you regularly engage and add any contacts that frequently cover medical aesthetic or cosmetic surgery-related topics.
Before you reach out to these contacts, spend some time reading, listening to or watching their coverage. This will help you evaluate which story angles would be most interesting and relevant to each contact.
In addition to gathering email addresses and phone numbers, check social media. Most journalists and media entities now have Twitter and Facebook pages, so add their handles to your list and regularly engage in conversations with them on social media.
You can also reach a broad range of media contacts by distributing your practice news through a press release distribution network, such as PRNewswire or PRWeb. Journalists sign up for these services based on specific areas of coverage, such as health care or politics, and keywords, such as plastic surgery or cosmetic surgery. When businesses post relevant releases, they are emailed out to contacts who have requested information on these topics. In addition, media websites can set up a direct feed to post all relevant press releases from these organizations on a daily basis.
Get on the Radar
Once you have your target contact list, you're ready to ask for press coverage. Most journalists prefer email pitches to phone calls. Customized pitches—or press releases—will bring the best response. Determine who you want to reach and tailor a press release to each specific journalist. Include a brief bio outlining your specialty and areas of expertise, and explain why your story idea would be of value to their audience. Don't get frustrated if you don't get an immediate response. Launching a PR campaign is like trout fishing—keep casting the lure out there, and see who bites.
Let the contacts know that you are available for interviews and then make yourself available by providing an after-hours phone number and email address in addition to your practice contact information.
As you begin to communicate with the media, listen to what your press contacts have to say. This allows you to learn more about their needs and what interests their viewers, readers and listeners. Establish yourself as a trusted source and keep the relationship professional. They're not looking for a new best friend, they're looking for reliability and credibility.
Photo copyright Getty Images.
[pagebreak]
Develop a Long-Term Strategy
When planning PR activities, a long-term strategy (12 months), a mid-range tactical plan (six months) and a short-range action plan (three months) are all highly recommended.
For the long term, you want a strategy that ties into the growth plans for your practice. For example, do you want to highlight your expertise in a specific area of cosmetic medicine? When planning for the next six months, consider how you'd like the year to end. Do you want to increase bookings for a specific procedure or provider, or attract a specific number of new patients? For the short term, highlight seasonal services or new technologies.
Once you have your goal, take positive steps to reach it by creating a detailed action plan, which may include:
Choosing three products or services to be promoted (one per month);
Hosting monthly events that promote these products or services;
Posting blogs and/or videos supporting these products or services;
Sending out press releases announcing new blogs, videos and events;
Monitoring the news media for "breaking news" related to your specialty and reaching out to your media contacts as a "go-to expert" on the breaking news topic.
Like most marketing activities, becoming a media source requires flexibility. Journalists, particularly those working on daily papers, radio shows or TV, have very short lead times and will need an immediate response. Conversely, print magazines may have two-to-three month lead times before a story prints, so you want to reach out to them in advance for seasonal topics, such as laser hair removal or sun protection tips.
Consider your overall business objectives for the next 12 months. Use them as the focus for developing your key media PR strategies. Don't seek coverage for coverage's sake; instead, think about how each media outreach effort will support one or more specific practice business goals.
At the end of the year, review your media PR activities. Determine the topics and pitches that worked as well as those that failed. Take note of which journalists reported in your favor and which didn't. Be guided by experience but don't be a slave to it. Reporters and editors change jobs, often frequently, so don't put too much attention on your track record with specific individuals. But do regularly update and verify your contact list.
It's important that you develop a plan of attack based on your larger practice goals and your specific target audience. Your message should be interesting to patients, and your time- table should coincide with new product or service launches, seasonal services and/or expansion plans.
Put your goals and objectives in writing and refer to them at least quarterly throughout the year. As you go forward, evaluate your successes and failures, and adjust your plans as needed.
A successful and effective PR campaign requires three things: a strategy, a media contact list and regular outreach to your target media. Once you have a strong working relationship built on trust, media exposure can help strengthen your personal and practice brands, and expand your reach to targeted consumer audiences.
Cheryl Whitman is the CEO of aesthetic business consulting firm Beautiful Forever and author of Beautifully Profitable/ Forever Profitable. Contact her at cheryl@beautifulforever.com.
Photo copyright Getty Images.