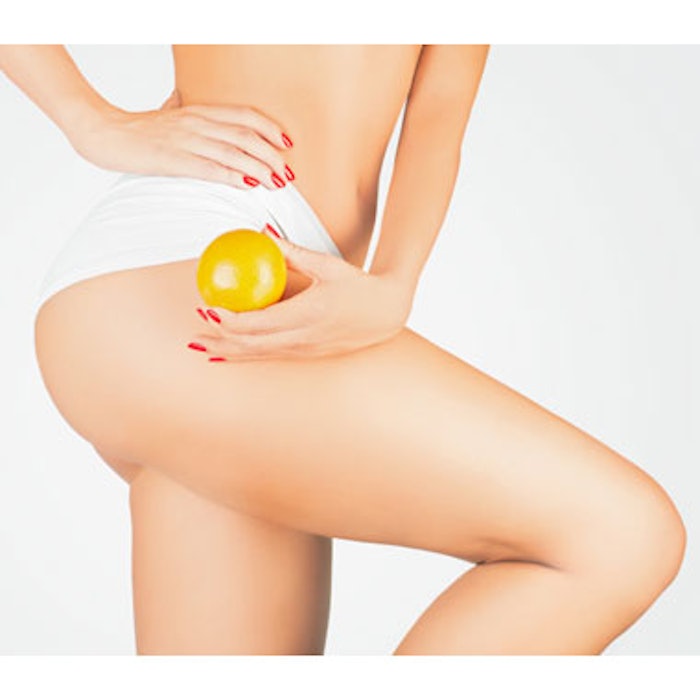 Merz Aesthetics has begun commercial shipment of the Cellfina System, indicated for long-term improvement in the appearance of cellulite in the buttocks and thighs, to aesthetic practices in the U.S.
Cellfina combines proprietary technology with minimally invasive subcision to treat the primary structural cause of dimpled cellulite. Results of the procedure last at least two years—in clinical trials, patient satisfaction with their treatment results improved from 94% at one year to 96% at the two-year mark. The most common side effects reported were soreness, tenderness and bruising.
"For adult women who want to improve the appearance of cellulite on the thighs and buttocks, I have found Cellfina to be a safe and effective treatment option that requires only one session for lasting results," said Joel L. Cohen, MD, director of AboutSkin Dermatology and DermSurgery in Englewood and Lone Tree, Colorado. "In my own practice, treatment with Cellfina has continued to yield very high patient satisfaction rates and lasting results."
Cellfina is currently available in 28 aesthetic practices in most major markets in the U.S., with more locations being added in the coming months. For more information, visit www.cellfina.com.
Photo copyright Getty Images.